Nintendo decides not to delete Jump Rope Challenge from the eShop today
All-Star decision.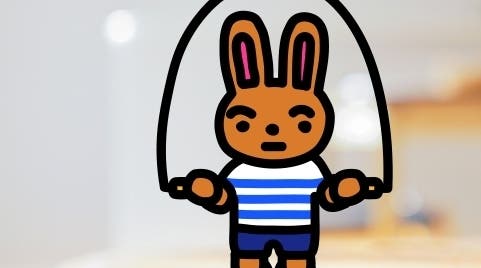 Jump Rope Challenge, the free Nintendo Switch game designed to promote exercise at home during the global pandemic, will no longer be deleted from the eShop today.
Nintendo revealed the news via Twitter this morning, and announced some 2.5bn jumps had been completed in-game by players worldwide.
Developed by Nintendo designers while they themselves were in lockdown earlier this year, Jump Rope Challenge was originally designed as a limited-time release.
"As new jumpers are joining, the free download will be available until further noice and will not be removed from the Nintendo eShop on 9/30," Nintendo wrote. Hey, that's today!
Anyway, speaking of eShop games due to be arbitrarily deleted from the eShop on a certain date... Nintendo fans have today renewed their calls for Mario 3D All-Stars to also get a reprieve when the time comes.