Nintendo dates 2012 3DS, Wii, DS software line-up
Luigi's Mansion 2! Kid Icarus! Pandora's Tower!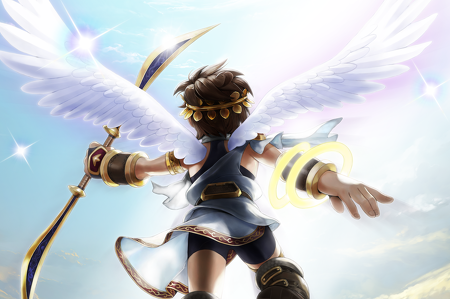 Nintendo has revealed a list of first and third-party games coming to its platforms early next year.
Featured in the release schedule are 3DS highlights such as Resident Evil Revelations, which launches on 27th January alongside the Circle Pad Pro add-on.
Kid Icarus: Uprising follows in March, while Mario Tennis, Luigi's Mansion 2 and the fifth Professor Layton game get vague "2012" release windows.
But what of Paper Mario, Animal Crossing or Monster Hunter Tri G? Nintendo gives no mention of these whatsoever.
DS owners meanwhile can enjoy footy RPG sequel Inazuma Eleven 2, which unexpectedly receives a European passport.
Wii gamers get acclaimed Mistwalker role-player The Last Story on 24th February, with Nintendo-published Pandora's Tower coming in Q2.
There's also Boom Street, a bizarre mash-up of Mario Party, Monopoly and Dragon Quest, as well as an actual new Mario Party and PokéPark 2.
Nintendo 3DS
Resident Evil Revelations (Capcom) - 27th January 2012
Nintendo 3DS Circle Pad Pro - 27th January 2012
CRUSH 3D (Sega) - January 2012
3D Game Collection (Mastertronic) - January 2012
VVVVVV (Nicalis) - January 2012
Mario & Sonic at the London 2012 Olympic Games (Sega) - February 2012
One Piece Unlimited Cruise Special (Namco Bandai) - 10th February 2012
SpeedThru: Potzol's Puzzle (Nintendo) - February 2012
Kid Icarus: Uprising (Nintendo) - March 2012
Metal Gear Solid: Snake Eater 3D (Konami) - Winter
Pac-Man Party 3D (Namco Bandai) - Q1 2012
Ben 10 Galactic Racing (Namco Bandai) - Q1 2012
Tekken 3D Prime Edition (Namco Bandai) - Q1 2012
Crash Time 4 (PQube) - Q1 2012
3D Classics: Kid Icarus (Nintendo) - Q1 2012
Colors! 3D (Collecting Smiles) - Q1 2012
Dillon's Rolling Western (Nintendo) - Q1 2012
Fun! Fun! Minigolf Touch! (Shin'en Multimedia) - Q1 2012
Mutant Mudds (Renegade Kid) - Q1 2012
Rhythm Thief & the Emperor's Treasure (Sega) - Early 2012
Mario Tennis (Nintendo) - 2012
Luigi's Mansion 2 (Nintendo) - 2012
Professor Layton 5 (Nintendo) - 2012
Nintendo DS
Antipole (Saturnine Games) - 5th January 2012
Doodle Fit (Gamelion Studios)- January 2012
Hidden Object Show (Intenium Console GmbH) - January 2012 (Benelux)
Inazuma Eleven 2 Firestorm (Nintendo) - Q1 2012
Inazuma Eleven 2 Blizzard (Nintendo) - Q1 2012
Amoebattle (Grab) - Q1 2012
Flip the Core (Engine Software) - Q1 2012
Victorius: Hollywood Arts Debut (Namco Bandai) - Q1 2012
Wii
Boom Street (Nintendo/Square Enix) - 6th January 2012
The Last Story (Nintendo) - 24th February 2012
Mario Party 9 (Nintendo) - March 2012
PokéPark 2: Wonders Beyond (Nintendo) - March 2012
Winter Sports 2012 (PQube) - Q1 2012
We Sing Pop (Nordic Games Publishing AB) - Q1 2012
We Sing 80's (Nordic Games Publishing AB) - Q2 2012
La-Mulana (Nicalis) - Q1 2012
Pandora's Tower (Nintendo) - Q2 2012
Beat the Beat: Rhythm Paradise (Nintendo) - 2012