Nintendo confirms full Pokémon game in development for Switch
But it won't release this year.
Nintendo has finally confirmed it has a proper Pokémon role-playing game headed to Switch.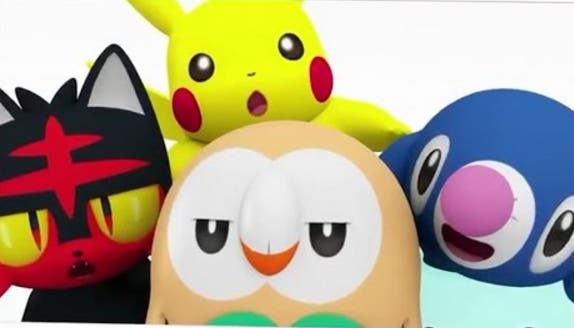 As expected, the project is in development at mainline Pokémon studio GameFreak - but the team is, for now, keeping schtum on further details.
As for when we'll see it, well, it'll follow the launch of Pokken Tournament DX on Switch this September - but how long after that will it release?
In today's Nintendo Spotlight broadcast, GameFreak suggested it was "maybe, more than a year away". Could we see the project as Switch's big Christmas 2018 game, perhaps, following Sun & Moon's late 2016 launch, and Ultra Sun and Moon later this year?
Eurogamer last year broke word of a GameFreak project code-named Pokémon Stars, intended as a re-release of 3DS games Pokémon Sun and Moon for Switch. Nintendo's announcement last week of new versions Ultra Sun and Ultra Moon, also for 3DS, sounded on face value like an alternative to this. But might GameFreak still be working on a version of Alola for Switch as well?
A 2018 launch could point to GameFreak expanding its sights for the game to be a more ambitious project, but it's worth considering the fact that introductions of whole new generations of Pokémon in the past have only come along after at least three years - sometimes longer - since the last debuted.
And that's it - for now. We'll keep our ears to the ground for more.