Sources: Nintendo Switch to get Pokémon Sun and Moon version
Written in the stars.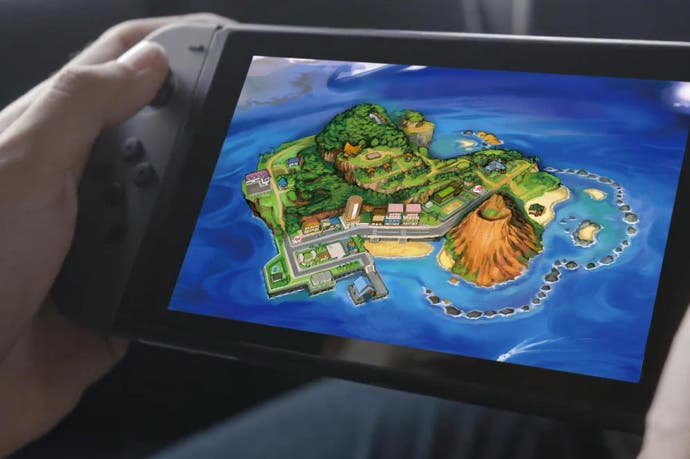 A new version of Pokémon Sun and Moon will launch for Nintendo Switch.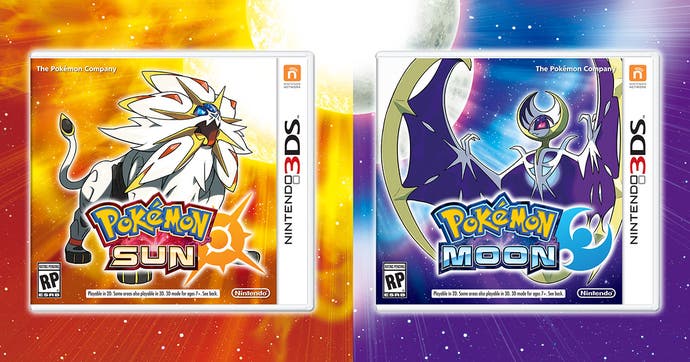 Multiple sources tell Eurogamer the game is already well into development, will launch in 2017, and currently holds the codename of Pokémon Stars.
Earlier generations of Pokémon games have featured a third title launched later with expanded features - Pokémon Yellow followed Game Boy originals Red and Blue to start this trend, which continued through until Pokémon Platinum followed Diamond and Pearl on DS.
With Pokémon Stars, this idea will be revived - but for the first time we'll see the mainline Pokémon series spanning separate Nintendo consoles within the same generation of games.
Indeed, Switch will be the first Nintendo "home" console to receive a main Pokémon adventure. It only took 20 years.
Nintendo's new 3DS duo Sun and Moon, available today in North America and Japan or next week in Europe, have shared much of their development with their Switch bigger brother.
As you might expect, Pokémon Stars is being developed by the Sun and Moon team at Game Freak, the studio behind all main Pokémon games since the series' Game Boy beginnings.
In fact, you may have already seen something from the Switch version. Sun and Moon's February reveal teaser culminates in split-second shots of Game Freak staff such as series boss Junichi Masuda and director Shigeru Ohmori working on Sun and Moon spliced with quick flashes of in-game concept art and models, including this HD in-game model for new bird Pokémon Pikipek. We've heard this is for the Switch edition: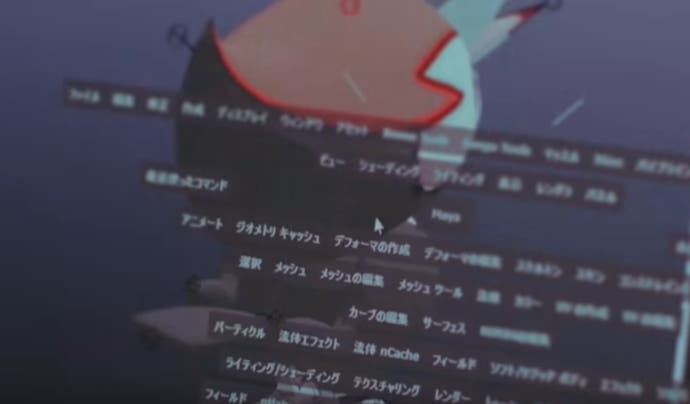 This parallel development structure has allowed the work-in-progress Pokémon Stars to already feature working versions of Sun and Moon content. I'm told that GameFreak largely paused work on the Switch version a couple of months ago to polish Sun and Moon in time for their launch this month, but that work on Stars will now resume with the development of features not found in the 3DS versions.
Pokémon Stars' development shouldn't be seen as taking anything away from Sun and Moon's launch - this is how all third entries in the Pokémon franchise are developed.
And there will be reason to play both: Pokémon will be tradable between Sun/Moon and Stars via the Pokémon Bank app. We've also heard suggestion there will be more creatures to collect in the Switch version, although not all of our sources could confirm this.
Expect the Switch version of Sun and Moon to feature the same map - the same routes and cities - and the same art style, although be built using separate, higher-resolution assets.
It may be some time before Stars releases, however. We heard the game was initially a summer 2017 launch for Nintendo Switch, but has since been pushed back to later in the year.
Both Nintendo and The Pokémon Company declined to comment for this article, although I asked Sun and Moon director Ohmori about the possibility of a mainline Pokémon game for Switch (then still code-named NX) back in September:
"We've always made [main] Pokémon games on Nintendo hardware," Ohmori said. "Something which has been important to us recently has been the communication and wireless features. So when we consider whether we should bring something to one thing or another, it really depends on is the hardware itself.
"What might change about Nintendo hardware in the future is something we're really looking forward to - and if the hardware is suitable it's definitely something we want to consider using."
This was, of course, before the Switch was publicly confirmed as a portable home console. The form of the device makes perfect sense for a proper Pokémon game.
Previously, Game Freak has always preferred to keep the main Pokémon series on Nintendo handhelds to focus gameplay around trading and battling other players while on the go. This is something that's now possible on Nintendo's home console too - it all makes a neat fit. And it's another major piece of the Switch's first-year software line-up sure to appeal to Nintendo's audience.
Last week we reported on the fact that the long-awaited The Legend of Zelda: Breath of the Wild will miss the Nintendo Switch's March launch date and instead be released several months later, and that Mario would likely take its place at launch as Nintendo's big first-party title.
Before that, we also published word of Nintendo Switch features which are still yet to be detailed - such as the console's 6.2" 720p multi-touch screen.
As for Pokémon Sun and Moon - it's your choice whether you want to play the game now or wait the best part of a year for Stars on Switch - or get both. Either way, the 3DS version comes highly recommended:
"Tearing up the rulebook but bringing back the fun, Pokémon Sun and Moon make for the best generation in more than a decade," Chris Tapsell wrote in Eurogamer's Sun and Moon review, which awarded the games a rare Essential rating.