Pokkén Tournament headed to Nintendo Switch
UPDATE: Ultra Sun and Ultra Moon "exclusive" to 3DS - despite Switch listing.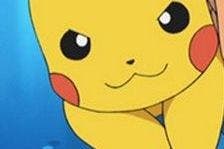 UPDATE 4.25pm: In a bizarre turn of events, The Pokémon Company has found itself having to deny the fact Pokémon Ultra Sun and Ultra Moon are headed to Nintendo Switch - after listing the just-announced games as such on its own website.
Ultra Sun and Ultra Moon were briefly listed by The Pokémon Company with a "TBA" release date on Nintendo Switch, alongside its confirmed November launch on 3DS.

Eurogamer saw the listing, before it was swiftly deleted. The Pokémon Company has now stated the incident was a "clerical error".
"We would like to address rumours based on a clerical error on the Pokémon press site," a Pokémon Company spokesperson told Eurogamer. "Pokémon Ultra Sun and Pokémon Ultra Moon are coming exclusively to Nintendo 3DS family of systems and are not due for release on Nintendo Switch. This listing on the Pokémon press site was made in error and is not indicative of future plans. Please refer to the Pokémon Direct for the full details of the game."
---
ORIGINAL STORY 3.15pm: In a flurry of Pokémon announcements, Wii U fighter Pokkén Tournament is getting a Nintendo Switch port. Renamed as Pokken Tournament DX, it'll launch on 22nd September.
This revamped version will have more characters to fight as, including Decidueye, Croagunk and more. Oh, and you can play on the move, of course.
There will be a livestream of gameplay from E3 on 14th June at 6.30pm UK time.
In other Pokémon news, last November's 3DS games Pokémon Sun and Moon are getting new versions - again, for 3DS - with different storylines. Ultra Sun and Ultra Moon will launch for 3DS on 17th November 2017.
There's no word of a port for Switch - perhaps Nintendo has decided it can afford to just rely on its aging handheld for a little while longer, first?
Finally, classic titles Gold and Silver are coming to 3DS Virtual Console later this year. As with the Virtual Console launch of Red and Blue, these will be compatible with cloud-based service Pokémon Bank.