Nex Machina is coming to Steam
Making it Housemarque's second game to launch on PC in 18 years.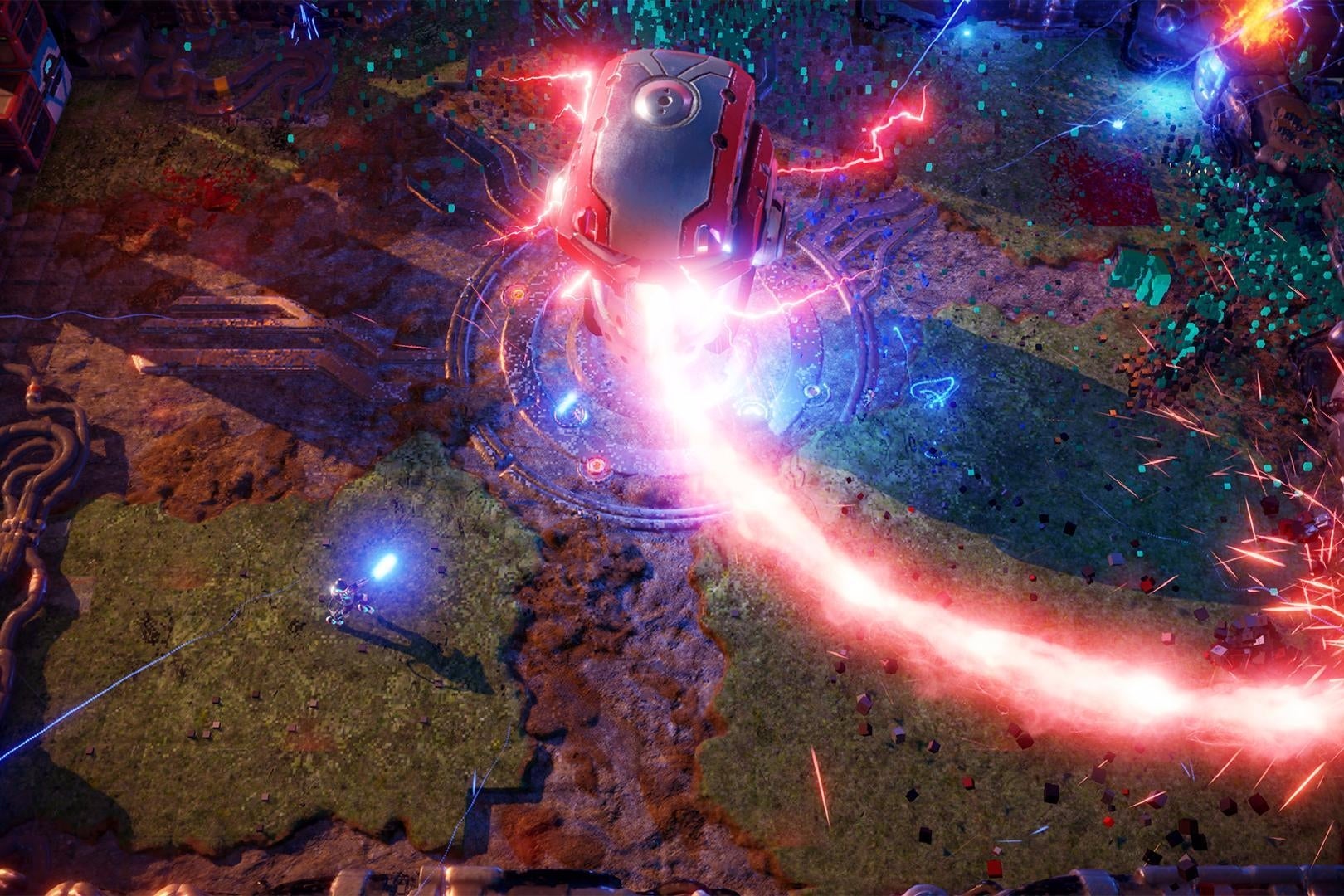 Housemarque's highly anticipated twin-stick shooter Nex Machina is coming to PC later this year.
The Finnish studio has teamed up with Nvidia on this port. Until now Nex Machina had only been slated for PS4 as Housemarque has been Sony-exclusive for the last few years. The last time it released a title on another platform was the multi-platform Angry Birds Trilogy, in which Housemarque ported Rovio's popular series to consoles.
It's been even longer since Housemarque developed a PC game. It ported Outland to PC in 2014, though this was three years after its 2011 launch. Prior to that, it was 1999's Supreme Snowboarding that marked the studio's last PC release.
"It's amazing and humbling to be able to get back to our roots in PC development, where we started almost 22 years ago", said Housemarque CEO Ilari Kuittinen.
While Nex Machina will be primarily controller focused, Housemarque noted on its blog that it's in the process of setting up a mouse and keyboard option as well.
Nex Machina is being co-developed with legendary arcade game creator Eugene Jarvis, of Robotron and Smash TV fame.
While no official release date has been set, Housemarque is gunning to get Nex Machina released this summer for both PS4 and PC.