Housemarque and Eugene Jarvis' Nex Machina has a release date
Twin-stick it in your diary.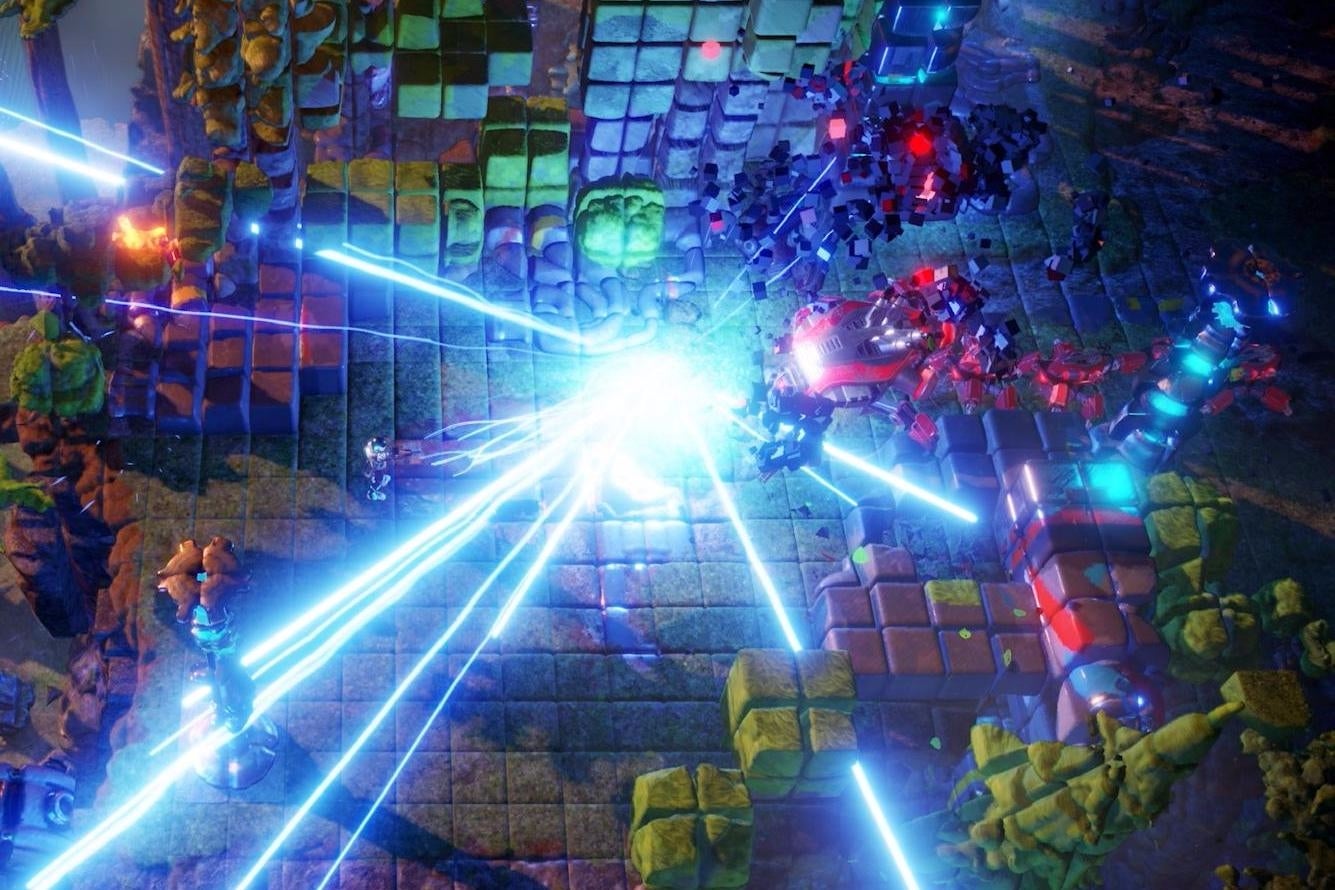 Nex Machina, the promising-looking twin-stick shooter from Housemarque and Eugene Jarvis, will launch for PC and PlayStation 4 on 20th June.
Today's release date announcement is accompanied by the reveal of local co-op - perhaps not too surprising given the old-school arcade nature of the project.
Watch new co-op footage below:
We've been following Nex Machina for some time. Most recently, it received a closed beta on PC back in April. Watch us clumsily playing:
Housemarque is of course the developer behind Super Stardust and Resogun, while Jarvis is the famed creator of Robotron.
Nex Machina was announced at PlayStation Experience last December. Not long to wait now.