Sony plans GT4 PStwo bundle in Japan
And drops the price of the BB Pack too.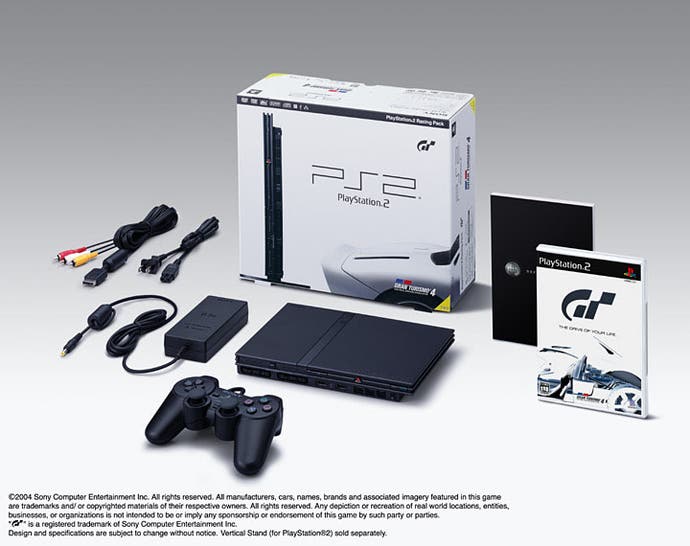 Japanese Gran Turismo fans who fancy getting their hands on the new model PlayStation 2 will be able to find both GT4 and the console we've informally dubbed PStwo in the same box this December 3rd, Sony revealed this week.
The limited edition GT4/PStwo bundle (pictured) will retail for 23,800 yen (€175), and according to reports the packaging - featuring a white Ford GT - was designed under the supervision of Gran Turismo head honcho Kazunori Yamauchi.
Meanwhile, Sony also plans to drop the price of the PlayStation 2 BB Pack - the bundle featuring the old-style PS2, network adapter and hard disk - this November 3rd, in an attempt to clear out inventory which also represents the last chance for Japanese gamers who want to open the doors to games like Final Fantasy XI to do so. The BB Pack will be repriced at 26,040 yen (€191).