PGR2 Long Beach Booster Pack released
Another premium content download for fans of Bizarre Creations' Xbox Live racer. Eight new cars, eight new tracks - in our day that was a whole game!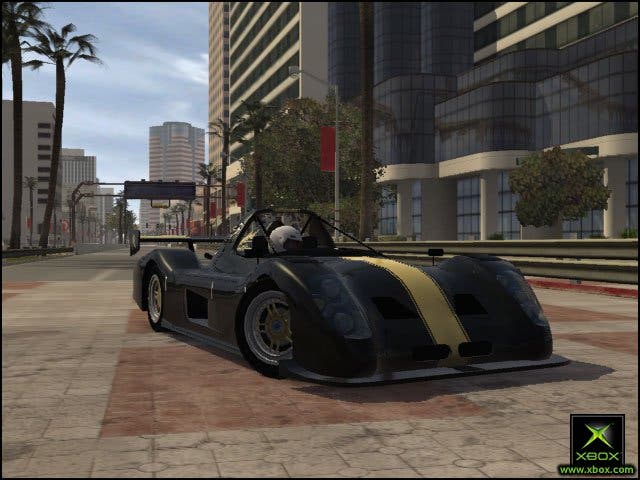 Fans of Project Gotham Racing 2 screeching into the lounge this evening will arrive just in time to get their hands on a brand new batch of downloadable content, Microsoft announced this morning. As reported here yesterday, this time it's a Long Beach Booster Pack (screenshots) consisting of eight new cars and tracks set in the eponymous Californian city. As a piece of 'Premium' downloadable content, it will set you back £2.99, or €4.99 on the continent.
Microsoft's release today confirms that the Booster Pack is available from this morning, July 8th, via Xbox Live. All you have to do to get hold of it is load up PGR2, log on to Xbox Live and hit the Extra Content button (which should be glowing yellow) in the main menu. From here, you should be able to select from the Paris and Long Beach Booster Packs - and once you've downloaded it all (which will probably take some time), the game will restart and you will be able to access new courses like 'The Coastal Run' and 'Ocean Boulevard' using cars ranging from the Porsche 911 GT2 Clubsport to the Subaru Impreza 22B STi.
Well, we say "ranging from" - those were the examples in the announcement. We haven't had a chance to try it out yet, but as with the Paris Booster Pack, we'll be sure to give you a rundown of the various features and cars as soon as we finish writing about all the other exciting things that happened after we went to bed last night. If you've already had a crack at it, then by all means feel free to fill the gaps while we catch up. If not, we'll probably see you online later...