New report reveals concern within Blizzard about Activision relationship
The gates are open.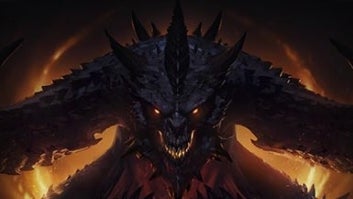 A new report has revealed growing concern inside Blizzard about its relationship with owner Activision.
A detailed article by Kotaku reveals questions about the way Blizzard, which has traditionally operated separate to Activision, has become more intertwined with its corporate overlord in recent times.
This concern revolves around a new drive to cut costs at Blizzard, according to the report, after Blizzard hired a new chief financial officer who used to work in Activision's finance and investor relations departments. There is also a call for the developer to release more games more regularly following stagnating monthly active users (MUAs) across its titles.
"This is the first year we've heard a priority being cutting costs and trying not to spend as much," said a source within Blizzard.
"It was presented as, 'Don't spend money where it isn't necessary.'"
Blizzard has had a relatively quiet year, with a World of Warcraft expansion and various updates to its existing titles, such as Overwatch and Hearthstone. Announced titles coming down the line include a Warcraft 3 remaster, World of Warcraft classic and mobile title Diablo Immortal.
According to Kotaku, Blizzard is also working on Diablo 4 (following the cancellation of a second expansion for Diablo 3) and a Warcraft take on Pokémon Go.
Diablo Immortal's reveal at BlizzCon 2018 sparked a vociferous backlash, but it sounds like the developers within Blizzard strongly believe in the mobile platform - and clearly there's more to come on that front.
"Blizzard has been and continues to be a developer-driven company," Blizzard said in a statement.
"All of the games we create represent ideas our game developers themselves are passionate about. This is as true for Diablo Immortal as it was for Warcraft: Orcs & Humans, or Overwatch, or any game we've ever made. We believe that the best games to make are ones that our developers believe in."
Blizzard has for years operated as if it were a separate company to Activision, despite the 2007 merger between the Bobby Kotick-run company and Vivendi's video game business. Blizzard, which is famous for its development mantra, "It'll be ready when it's ready," has a reputation for releasing superb, highly-polished video games that aren't beholden to an annualised release schedule. Activision, on the other hand, releases a new Call of Duty each year.
In recent times, however, Blizzard and Activision have worked closer together. Activision games such as Destiny 2 and Call of Duty Black Ops 4 are now available on Battle.net, and Bungie popped up at BlizzCon to announce Destiny 2 would be free to download for a limited period.
For more on the goings on at Blizzard, check out the Kotaku feature.