New Metal Gear Online set for reveal next week
Kojima to appear at The Game Awards.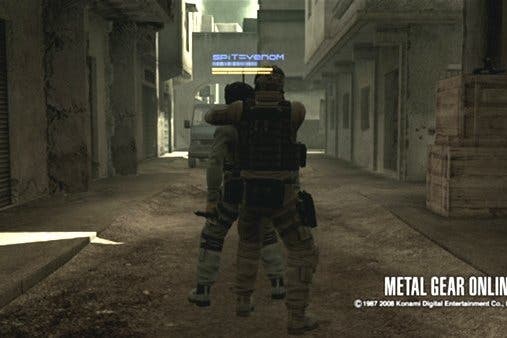 A new Metal Gear Online experience will be revealed at The Game Awards next week.
That's according to presenter Geoff Keighley, who tweeted to say Metal Gear chief Hideo Kojima would star at The Game Awards, set for Friday, 5th December.
Metal Gear Online began life as a part of Metal Gear Solid 3: Subsistence, before being fleshed out for 2008's PlayStation 3 exclusive Metal Gear Solid 4: Guns of the Patriots. It lets up to 16 players go up against each other in online battles, with character creation and skills that could be upgraded. Its servers shut down in June 2012.
In an interview with CVG in June, Kojima said Metal Gear Online was in development at Kojima Productions' LA studio, in partnership with the principal Metal Gear Solid 5: The Phantom Pain developer in Japan.
"We're working closely to create a vast multiplayer for all the fans," he said.