New Just Cause 3 screenshots show parachute, grapple, explosions
Looks like a blast.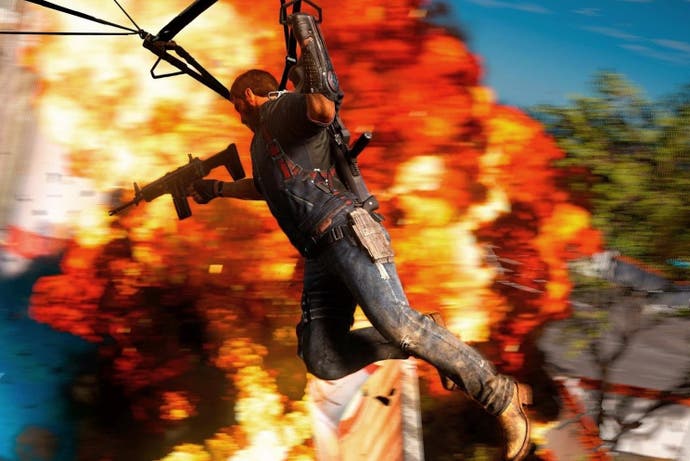 Developer Avalanche Studios has released 20 new screenshots of its upcoming sandbox action game Just Cause 3.
In the screenshots, below, we see Rico Rodriguez falling from the sky, parachuting, using his grapple and blowing things up. It looks like a blast!
We also get and a few scenery shots of the new fictional Mediterranean republic of Medici, and a look at a statue of dictator General Di Ravello, who runs the 400 square miles island.
Just Cause 3 is due out on PC, PlayStation 4 and Xbox One in 2015.