New Fallout: New Vegas mod looks as slick as an official expansion
Something to tide you over until Fallout 4 comes out.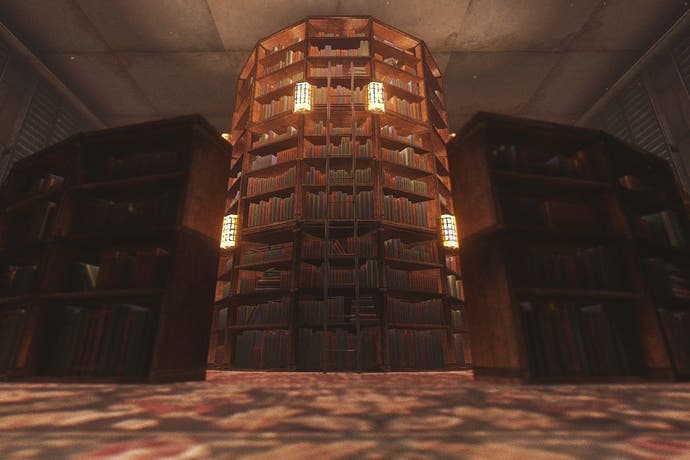 Modders have created an add-on for Fallout: New Vegas that looks as slick as an official expansion.
Fallout : Autumn Leaves, out 1st October, adds over 2000 lines of voiced dialogue, new characters and eight quests.
Also added to the Obsidian-developed post-apocalyptic role-playing game are new perks, several endings and an original soundtrack from Pablo Coma, the composer of Healer's Quest. All in all, expect more than seven hours of gameplay, the modders said.
Here's the official blurb:
In Autumn Leaves you visit a library that has been sealed away for centuries in Vault-like conditions.
It sounds cool! Something to tide Fallout fans over until the November 2015 release of Fallout 4, then. The intro video is below.