New documentary unearths rare Witcher video game footage
Nekker coffee and have a watch.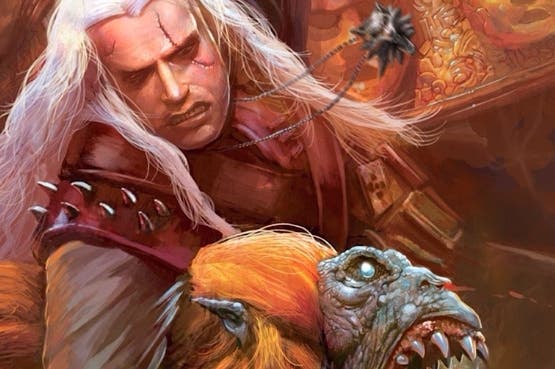 A new Polish documentary has unearthed rare footage of old and unreleased Witcher games. On show are Metropolis' canned Witcher game from 1997, as well as CD Projekt Red's fumbled first efforts at a game.
The Metropolis game we've heard about before. I talked to Adrian Chmielarz about this 'Witcher that never was' in 2015. Metropolis was the studio he co-founded and he was instrumental in developing the game - before leaving to create new studios and make Bulletstorm and The Vanishing of Ethan Carter.
In the documentary, Chmielarz' colleague Pawel Smyla shows renders and pictures and pitch documents, and even video footage, of the canned Witcher game, explaining the project's intentions along the way.
When CD Projekt took over The Witcher it was a very, very different company to today - a story I've covered in some depth in my history of CD Projekt which I wrote, blimey, four years ago now.
Originally, development of The Witcher was handled in a separate city, in Łódź instead of Warsaw where CD Projekt is based, and by a tiny team. One of the project leaders was Ryszard Chojnowski, a key speaker in the documentary, narrating footage of an old 2002 prototype for the game.
After that the documentary talks to many people still with CD Projekt Red, including Adam Badowski, studio manager, and the only remaining member of the very first Łódź Witcher team.
It's a very detailed and well put together look at the humble beginnings of what would become world-conquering video game series. The documentary is Polish with English subtitles.