New Assassin's Creed: Revelations DLC sighted
Mediterranean Traveler Map Pack due next month.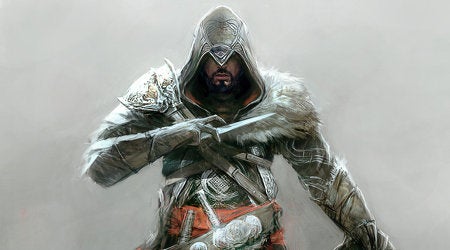 The next batch of DLC for Assassin's Creed: Revelations is titled Mediterranean Traveller Map Pack, according to a GameStop listing.
The US retailer reckons it'll cost you $9.99 and be available from 24th January.
XboxGameZone has reported that the download includes multiplayer maps located in Siena, Jerusalem, Dyers, San Donato, Firenze and the Imperial District of Constantinople.
The game's first set of DLC, the Ancestors Character Pack, goes on sale from 13th December priced at 320 Microsoft Points/$3.99.
The latest entry in Ubisoft's blood-spattered tour of Renaissance Europe launched on PC, PlayStation 3 and Xbox 360 last month to measured Eurogamer acclaim.
"Where Brotherhood enhanced the thrill of being Ezio Auditore, Revelations distracts from it," read John Teti's 7/10 Assassin's Creed: Revelations review.
"Ezio may look old, but it's the series itself that really shows its age."