Neverending Nightmares dev announces spiritual successor Devastating Dreams
A horror game about pregnancy and Filipino folklore.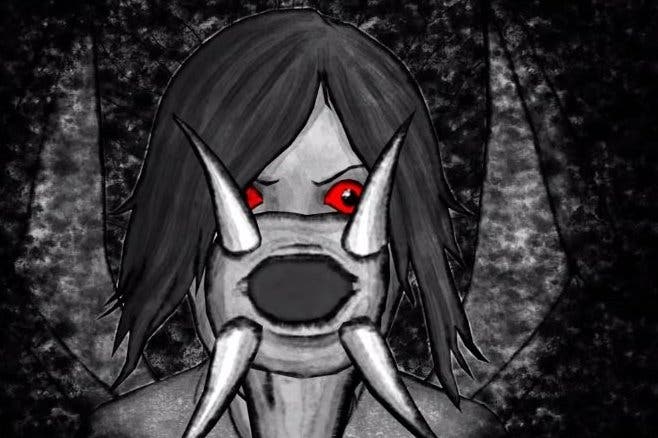 Neverending Nightmares developer Matt Gilgenbach has announced his studio Infinitap Games' next title, Devastating Dreams.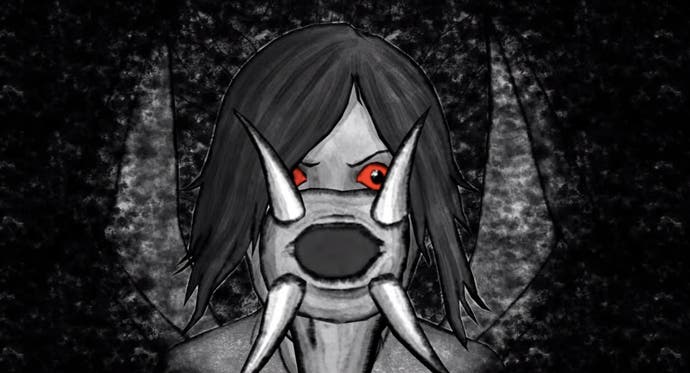 Gilgenbach told us last month that he'd be working on another psychological horror game and now we know what that entails. Just as Neverending Nightmares dealt with Gilgenbach's depression and intrusive thoughts, Devastating Dreams is also semi-autobiographical as it follows the concerns of a pregnant woman while Gilgenbach and his wife are expecting their first child.
"It's actually been quite terrifying," the developer said of the situation in a blog post. "I'm not sure I can really describe how terrifying it can be - how powerless you feel to protect something you love so much that at least at the beginning - is a formless blob. Some pregnancies aren't viable, and that is a terrible cloud hanging over the excitement of bringing a new life into this world."
"My OCD magnifies everything of which I'm afraid, and that will always be a battle, but I suspect I'm not the only expectant parent who is terrified that something could happen to my beautiful child. I say beautiful child, but from the ultrasound pictures we've seen, it's kind of tough to tell that it IS a child, but the child is beautiful to me. It is crazy how quickly you feel attached to a tiny collection of cells."
Beyond the fear of parenthood, Devastating Dreams is also heavily steeped in Filipino folklore following Gilgebach's spooky sojourn to his wife's homeland of the Philippines, wherein he had no electricity or running water.
"I visited the Philippines in 2013, and it was an eye opening experience," Gilgenbach said. "When we visited a rural area without electricity, I felt scared. I feel scared a lot, but it's almost always mental fears tied into worries and catastrophising. When we were riding in a van along a road in a rural area of Coron, there were no street lights, stores were lit by candles, and there were nipa huts (grass and bamboo houses that are common in the Philippines) in the middle of a dark forest. I imagined myself in one, and I felt a very visceral fear that I was unsafe. There was nothing threatening me, but the unfamiliar and dark jungle felt dangerous throughout every cell in my body. I knew then that it would be a great setting for a horror game. It is also one that would be unique and hopefully eye opening about poverty other places in the world."
Serendipitously, Filipino folklore is a good fit for a story about prenatal jitters as lots of its regional boogymen target the young or unborn. "In America, we have legends of vampires, werewolves, Bigfoot, and so on. In the Philippines they have aswang - which is sort of a blanket term for all the different types of monsters," Gilgenbach explained. "The monsters are pretty twisted - most prey on children born and unborn, which makes them the perfect manifestation of fears for someone expecting a child."
Gilgenbach said that Devastating Dreams will have a more concrete story than the fairly abstract Neverending Nightmares. "Some people were disappointed that Neverending Nightmares didn't have more of a story. It was meant to be abstract and symbolic like a nightmare you can't quite understand, but Devastated Dreams is going to be more story based," he noted. "To me though, I think story by itself isn't all games can offer. I want to create a universe that doesn't fall apart to steal a phrase from my favorite author, Philip K. Dick."
Infinitap will launch a Kickstarter campaign for Devastating Dreams in July. So far it's targeting a 2016 release on PC, Mac and Linux.
To celebrate Devastating Dreams' announcement, Infinitap has discounted Neverending Nightmares by 66 per cent on Steam, making it £3.73 / $5.09 until 4th June.
For more on Gilgenbach's struggles and triumphs as both an independent game developer and OCD-sufferer, we interviewed him about the aftermath of Neverending Nightmare's release.