NCsoft bringing martial arts MMO to the west
Blade and Soul boasts Crouching Tiger combat and no grinding.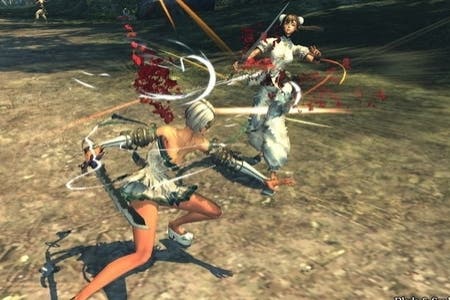 NCsoft is to bring its Korean MMO, Blade & Soul, to the west, the publisher has announced.
The game, which launched in Korea in June, is set in a fantasy kingdom based on the Qing Gong "light body" style of martial arts made popular in movies such as Crouching Tiger, Hidden Dragon and House of Flying Daggers. Manga artist Hyung-Tae Kim, best known for the Magna Carta games, is responsible for both the game's visual style as well as gameplay features such as character customisation.
There'll be plenty of PvE encounters, and players can sign up for a faction in order to take part in PvP battles. There are four races and six classes: Assassin, Blademaster, Destroyer, Force Master, Kung Fu Master and Summoner.
Of the most common complaint leveled against MMO games, Executive Producer James Bae says: "I assure you, Blade & Soul will never run out of content to keep players engaged in the game. This game will not be a repetitive grindfest."
150,000 people took part in the beta trials, and NCsoft claims the game has been getting 230,000 concurrent users.
There's currently no confirmed timeframe for bringing the game to Europe and the US, but there is an English language website.