Murder by Numbers blends campy 90s TV detective sleuthing with Picross
From Hatoful Boyfriend, Swords of Ditto devs.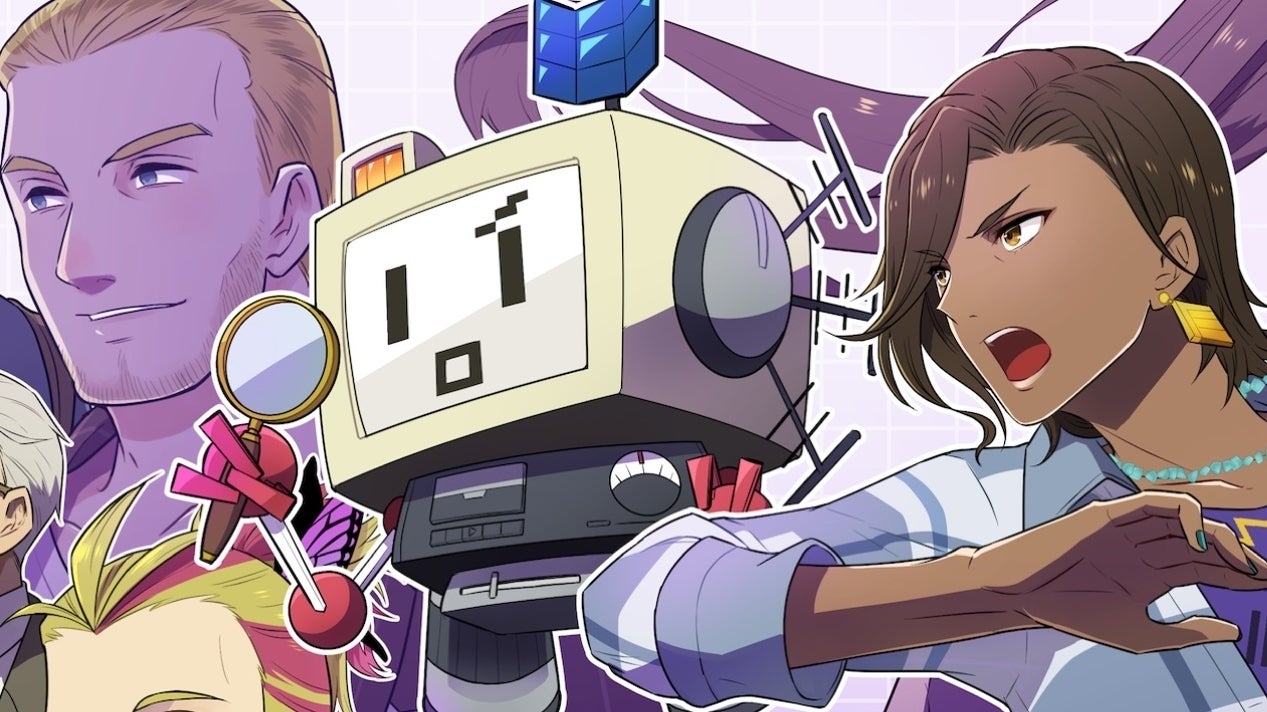 If you've ever found yourself cursing the lack of detective-themed mystery games with the sharp manga lines of a visual novel and the aggressively numerical puzzles of Picross, then it's time we had words. And those words are: Murder by Numbers.
Fulfilling all the above criteria and then some, Murder by Numbers is directed by Swords of Ditto writer Ed Fear (who calls it camp, fun, and "a big warm hug"), with characters designed by Hato Mao, the creative force behind pigeon dating escapade Hatoful Boyfriend. It also features music from Masakazu Sugimori, whose many notable soundtracks include Phoenix Wright: Ace Attorney, Viewtiful Joe, and Ghost Trick.
Unfolding in the Los Angeles of the mid-90s, Murder by Numbers charts the adventures of Honor Mizhari, a television actress on a hit detective show, whose sleuthing skills are put to real-world use when her boss is found dead. What follows, according to the official announcement, is a story of "conspiracy, deception and - of course - murder", that plays out across the TV studios, glamorous award shows, and drag clubs of LA.
I'm not precisely clear how Murder by Numbers is structured from a gameplay perspective, but the trailer above suggests an experience that blends visual-novel-style narrative progression with Picross-style logic puzzles - which, I've now discovered, are technically known as nonograms. Multiple cases are promised as Mizhari attempts to prove her crime-solving prowess, and there's some sort of clue-hunting element involving your SCOUT, a reconnaissance robot "thrown away after a mysterious incident".
There's no exact release date for Murder by Numbers just yet, but developer Mediatonic says to expect it some time "early" next year on PC and Switch.