Monster Hunter World - Bazelgeuse strategy, Bazelgeuse weakness explained
Take down optional end-game beast Bazelgeuse.
Bazelgeuse is an optional end-game encounter you may come across in Monster Hunter World.
Though it won't come up as part of the story, Bazelgeuse occupies all areas of the game in High Rank, so learning about Bazelgeuse weaknesses and strategies will help you fend for yourself.
Elsewhere, our Monster Hunter World tips can help you decide when to get, what to forage and what to do between hunts, and our Monster Hunter World walkthrough and guide can help with main quest and story progress.
How to prepare for Bazelgeuse the first time
Bazelgeuse is an optional encounter that'll you'll almost certainly come up against naturally during another High Rank quest, likely interrupting another fight you're currently in the middle of.
From there, it should be available to unlock as an Investigation, allowing you to hunt it down specifically.
It's a powerful foe, and if you are at the stage where you are taking down the three Elder Dragons Kushala Daora, Vaak Hazak and Teostra, then you should be strong enough to give Bazelgeuse a go.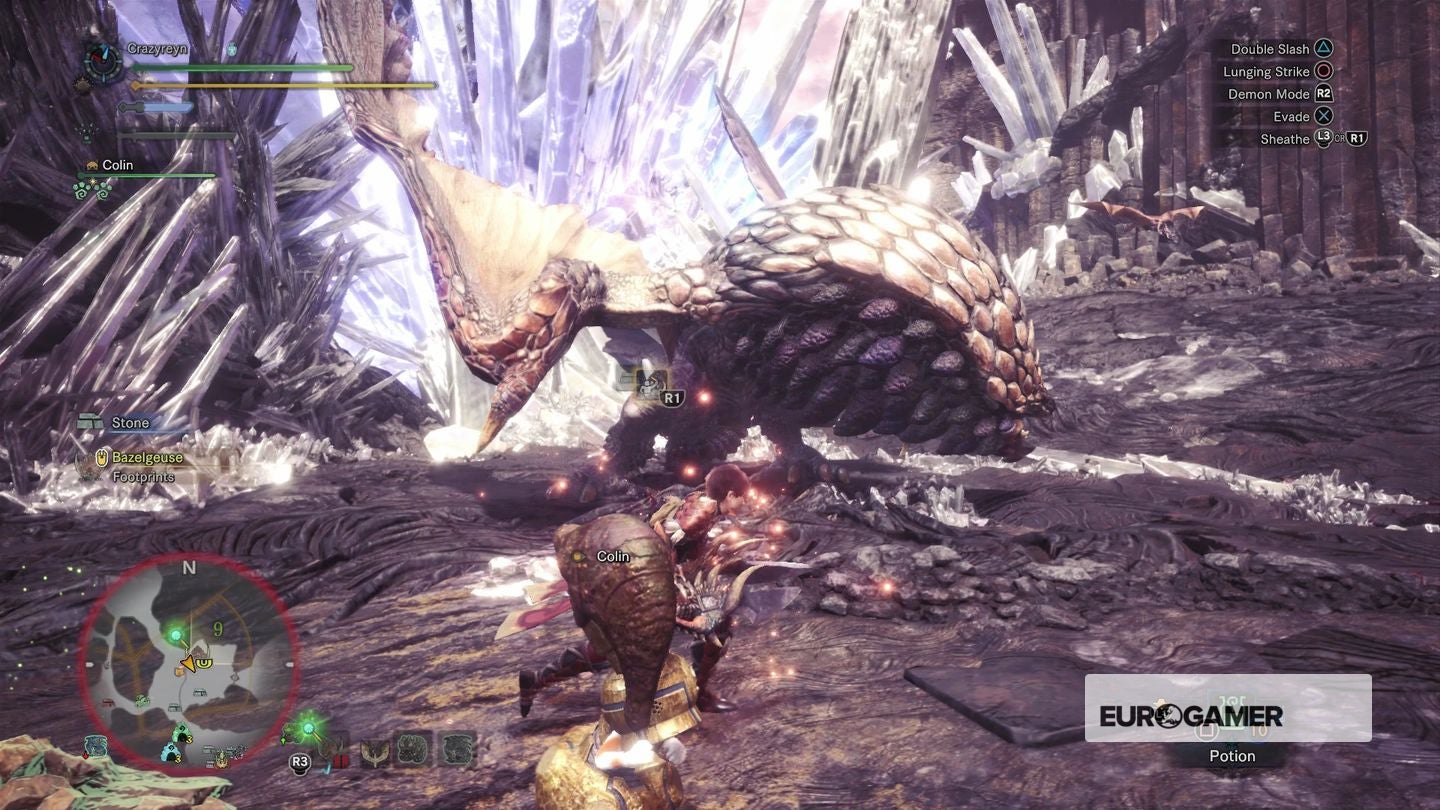 ---
Iceborne has arrived! Here's how to start Monster Hunter World Iceborne and beat the first monster, Beotodus. Once you get settled into the world, learn about Layered Armour in Monster Hunter World and the various side-quests available - including Surveyor Set missions, Boaboa quests and finding Pearlspring Macaque locations. And, when you're ready to take it on, Shara Ishvalda. If you're crafting, then learning where to find rare materials such as Purecrystal and Monster Slogbone is useful. Been away from Monster Hunter for a while and need a refresher? Our pages on weapon changes and types, how to join friends and Squads in multiplayer plus how to capture monsters and mount monsters can help.
---
Bazelgeuse weakness and strategy
Bazelgeuse weaknesses:
Fire - Nul
Water - Low
Thunder - High
Ice - Medium
Dragon - Medium
Poison - Medium
Sleep - Medium
Paralysis - Medium
Blast - Low
Stun - Low
This flying wyvern is very aggressive, and regularly shows up to the party in several High Rank locations, usually while you're fighting other things.
If Bazelgeuse isn't your target, then just keep aware of where it is, as it can suddenly spring up on you.
That said, if Bazelgeuse is your hunt, then since it hits fast and hard like many other late game creatures, stay as mobile as possible, staying back at a safe middle distance until you are confident you can get some hits in.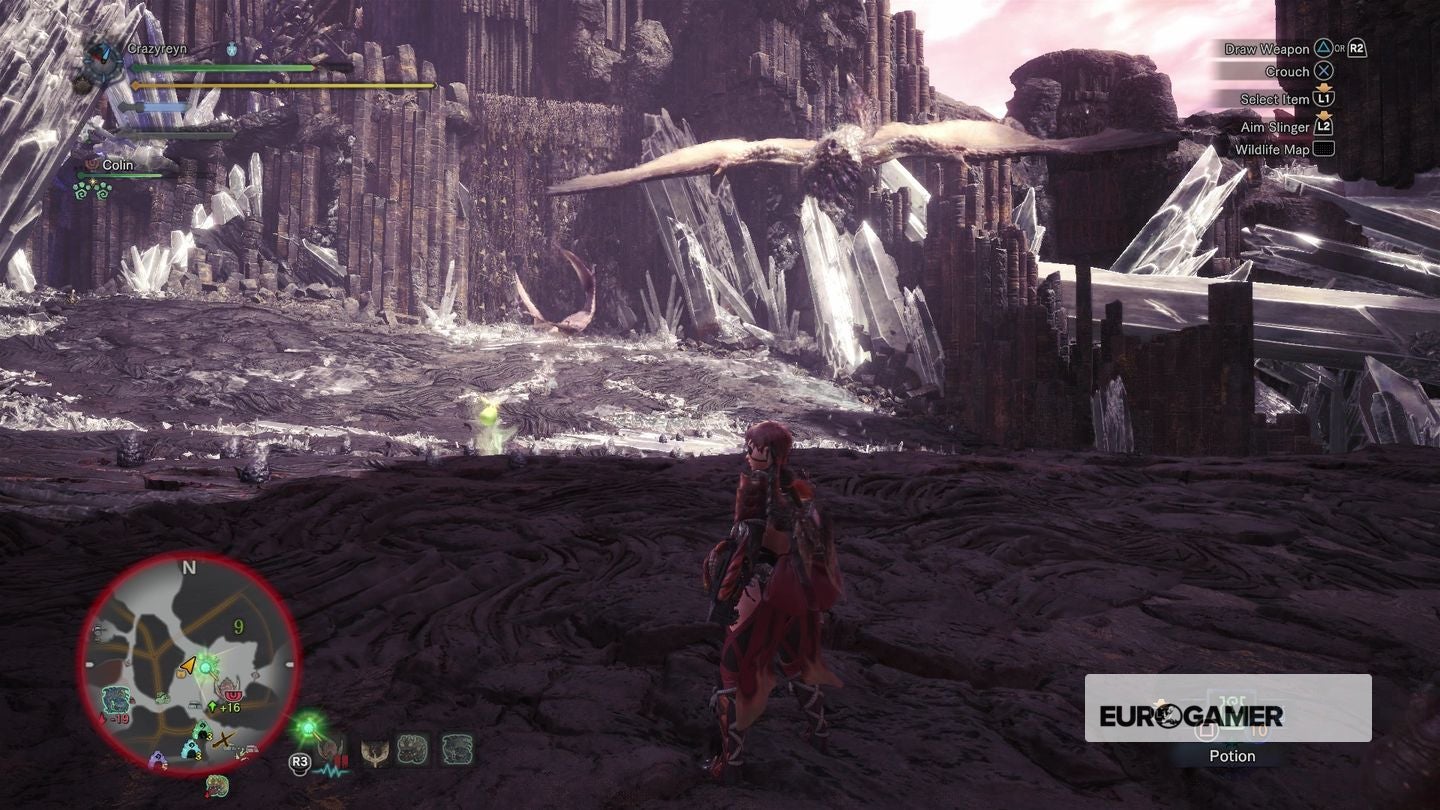 One attack that's easy to get hit by is a shoulder charge, so make sure you keep eyes on Bazelgeuse and are ready to roll out of the way in time.
Its speciality is to set bombs on the ground. They won't detonate straight away, which is a double-edged sword; you can easily get out of the way, but it can be easy to forget they are there is Bazelgeuse hasn't detonated them yet.
Bazelgeuse can also do a bombing run from up high, sweeping across the arena laying bombs, followed by a (almost comical) dive bomb towards a hunter or Palico.
As long as you know this is coming - it's usually two runs then the dive - you should be able to evade it easily enough.