Monster Hunter World - Vaak Hazak strategy, Vaak Hazak weakness explained
Take down Elder Dragon Vaak Hazak.
Vaak Hazak is a late game encounter and one of the toughest you'll face in Monster Hunter World.
When you finally come up against the Elder Dragon in battle, there are a number of Vaak Hazak weaknesses and strategies to learn about.
Elsewhere, our Monster Hunter World tips can help you decide when to get, what to forage and what to do between hunts, and our Monster Hunter World walkthrough and guide can help with main quest and story progress.
How to prepare for Vaak Hazak the first time, Vaak Hazak location
Once you unlock Elder's Recess and beat Nergigante, you'll have to find more tracks.
This operates much the same as the ??? Rathian tracks several missions prior, but instead focuses on blue-coloured tracks specifically within specific areas.
For Vaak Hazak, this area is the Rotten Vale.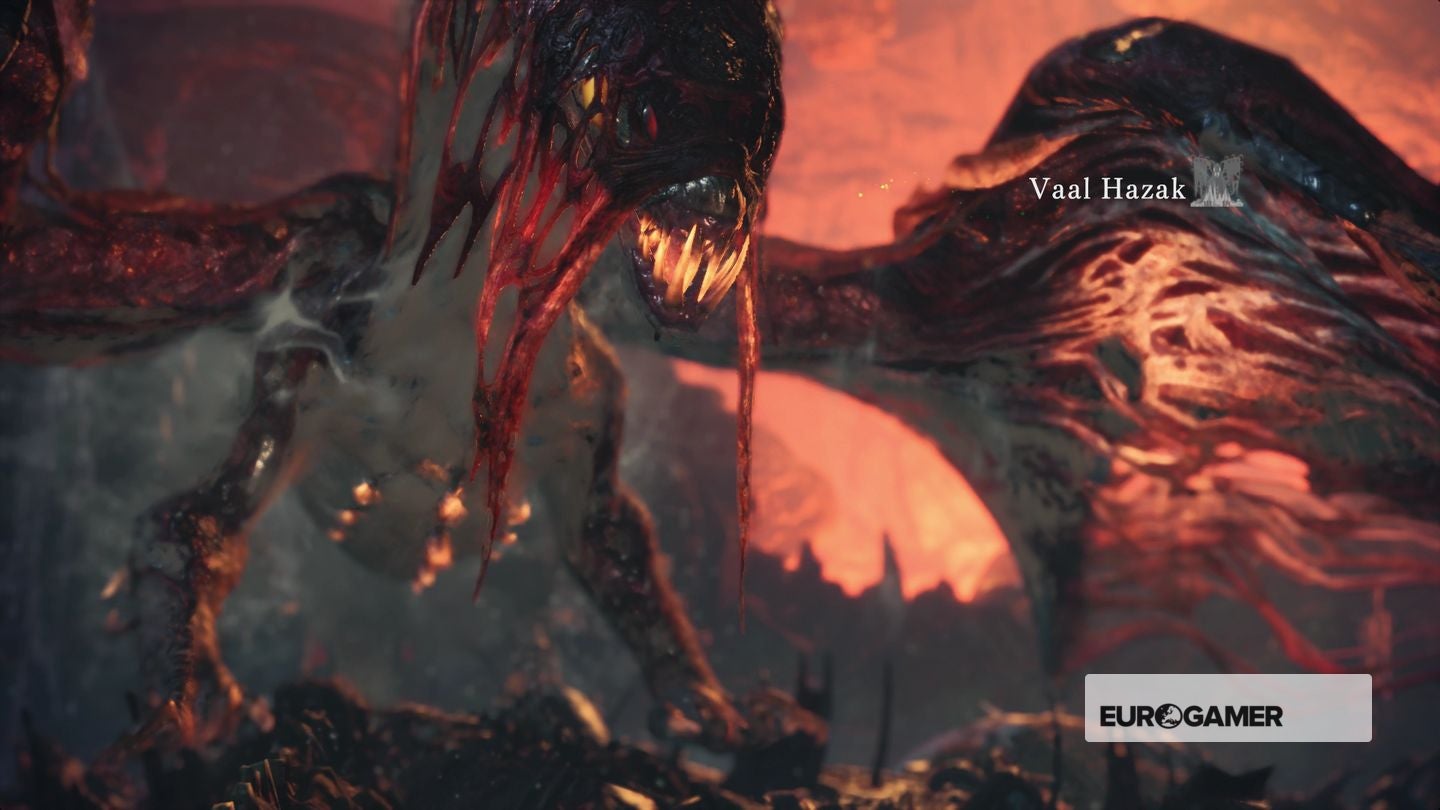 To prepare for Vaak Hazak, you'll need some strong armour. Whatever you had to face the Nergigante should be good enough, but since Nergigante has some of the best armour pieces and skills in the game, it won't hurt to fight it a few more times.
Additionally, the Ore weapon tree will lead into Nergigante now you've fought it, with a weapon that has high affinity against Dragons and with a high Elderseal. Both are very useful against Elder Dragons, so this is well worth unlocking.
Otherwise, make sure you have plenty of curatives, and definitely some Nulberrys. These are found pretty much everywhere growing in the wild, and they cure a status effect - effluvium poisoning - you'll come across regularly as part of the fight.
We'd also recommend swapping your usual Mantle for a Health Booster, which restores your health gradually whenever you stand in its radius.
Once you are ready to fight it, you'll find it in the newly opened area 16 at the very bottom of the Rotten Vale.
---
Iceborne has arrived! Here's how to start Monster Hunter World Iceborne and beat the first monster, Beotodus. Once you get settled into the world, learn about Layered Armour in Monster Hunter World and the various side-quests available - including Surveyor Set missions, Boaboa quests and finding Pearlspring Macaque locations. And, when you're ready to take it on, Shara Ishvalda. If you're crafting, then learning where to find rare materials such as Purecrystal and Monster Slogbone is useful. Been away from Monster Hunter for a while and need a refresher? Our pages on weapon changes and types, how to join friends and Squads in multiplayer plus how to capture monsters and mount monsters can help.
---
Vaak Hazak weakness and strategy
Vaak Hazak weaknesses:
Fire - High
Water - Null
Thunder - Low
Ice - Medium
Dragon - High
Poison - Low
Sleep - Low
Paralysis - Low
Blast - Medium
Stun - Medium
Vaak Hazak is a lumbering dragon with a unique trick up its sleeve - the ability to disperse powerful effluvium, a mist that can cause your health to be cut in half and then continue to slowly deplete.
If you are affected by it, then consume a Nulberry, restoring you back to normal. We'd recommend following up with a Potion or two to recoup any lost health, and possibly a Health Booster (its in your Equipment alongside Mantles) to keep any health losses at bay.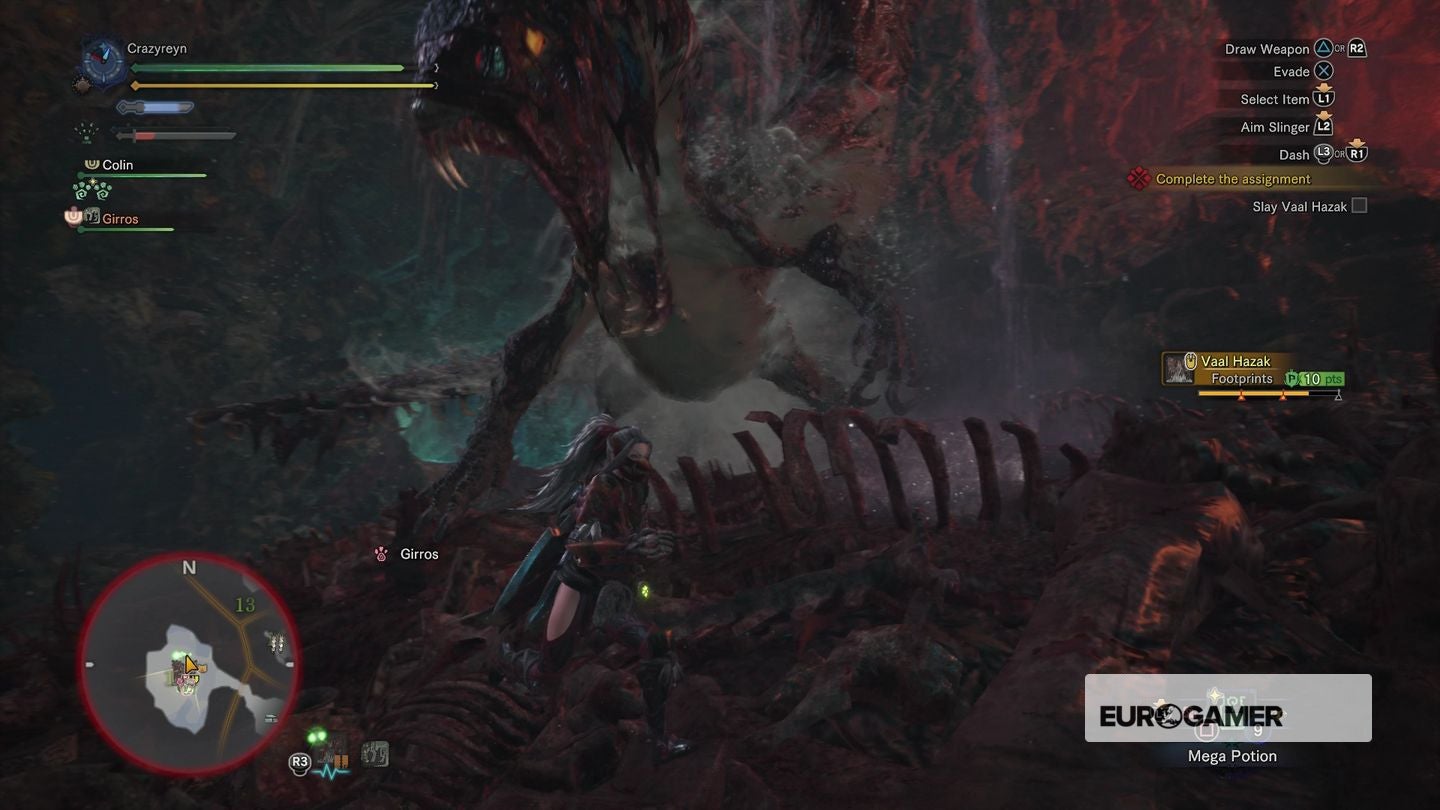 Of course, the best thing to do is not to get struck by effluvium at all. Vaak Hazak will visibly build up to these attacks, withdrawing the mist before spreading it around its body.
If you see this happening, back off momentarily, then attack when it has moved away.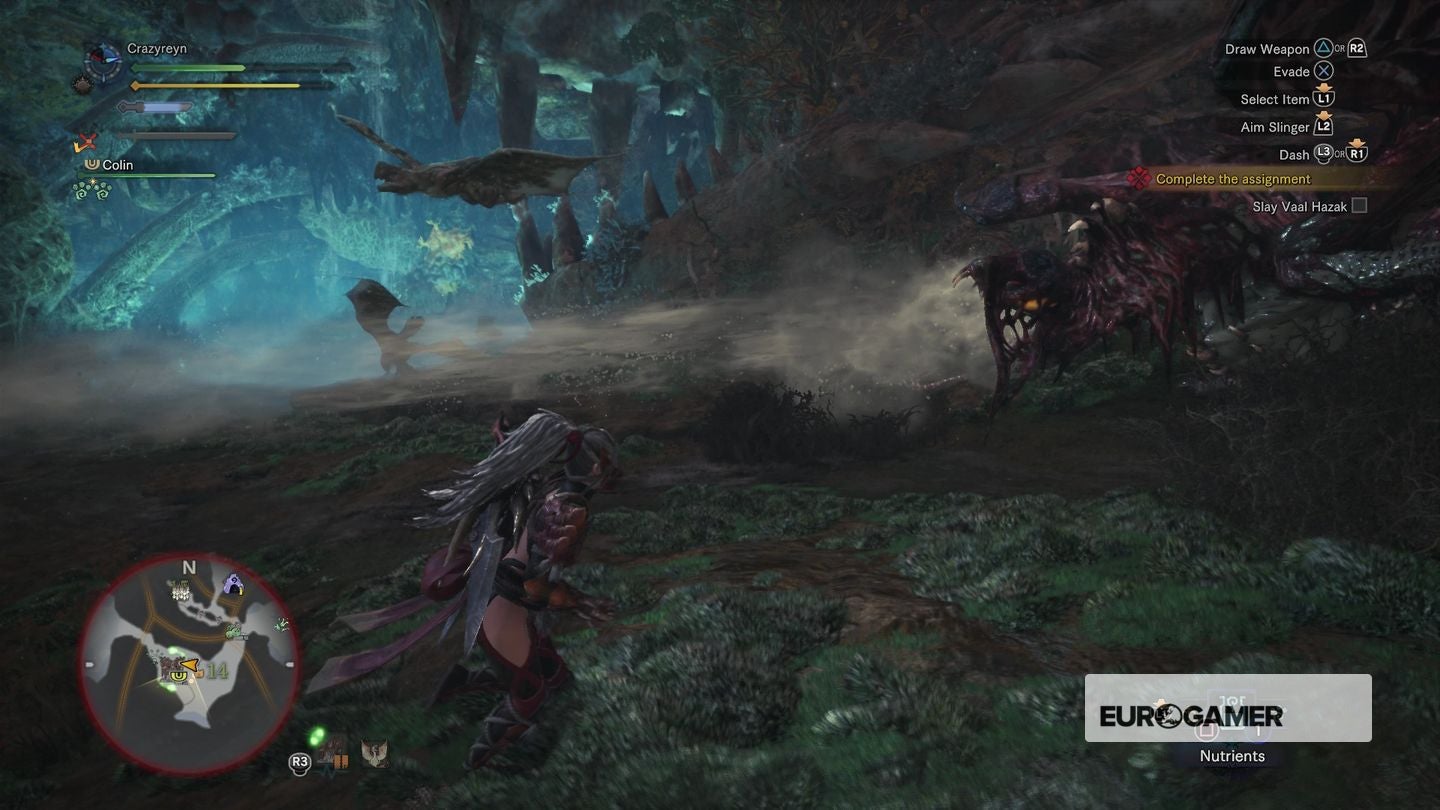 It can also do a powerful effluvium attack at range, projecting a stream from its mouth across the battlefield. Vaak Hazak will also signal this in advance, so sprint to its side if you can to avoid.
The positive to the latter effluvium attack is it gives you a window to easily get a combo in, and between that and Vaak Hazak being a slow monster, there are plenty of opportunities to both avoid getting hit and attack.
It'll do some tail swipes, so as long as you stick to the side and keep an eye on those effluvium discharges, it should be one of the simpler Elder Dragon fights you come across.