Modder makes console GTA 5 a first-person game
Should be a doddle to do on PC, then.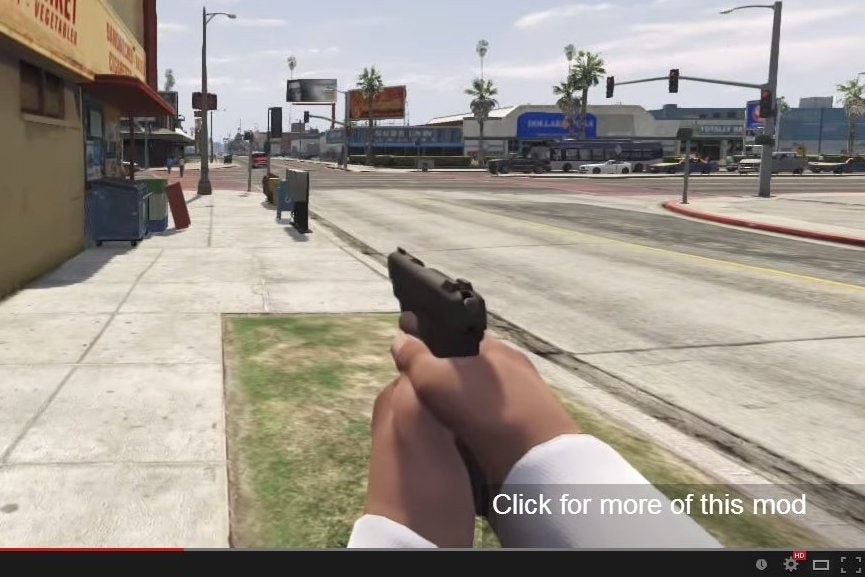 What would it be like to run and gun around Grand Theft Auto 5 with a first-person view? Modder XBLToothPik has found out.
With a modded Xbox 360, XBLToothPik used a script to alter the player's perspective in the game, and videoed the results.
It's a bit rough around the edges but the potential is there - particularly for the PC version coming this autumn. If XBLToothPik can get this up and running on Xbox 360, think of how quickly modders on PC could follow suit.
There's potential for virtual reality support this way, too.
If you want to spice things up even more, we've got all the PS4 GTA 5 cheat codes you need.