Mobile Gears of War spin-off Gears Pop! closes down April 2021
Bubble burst.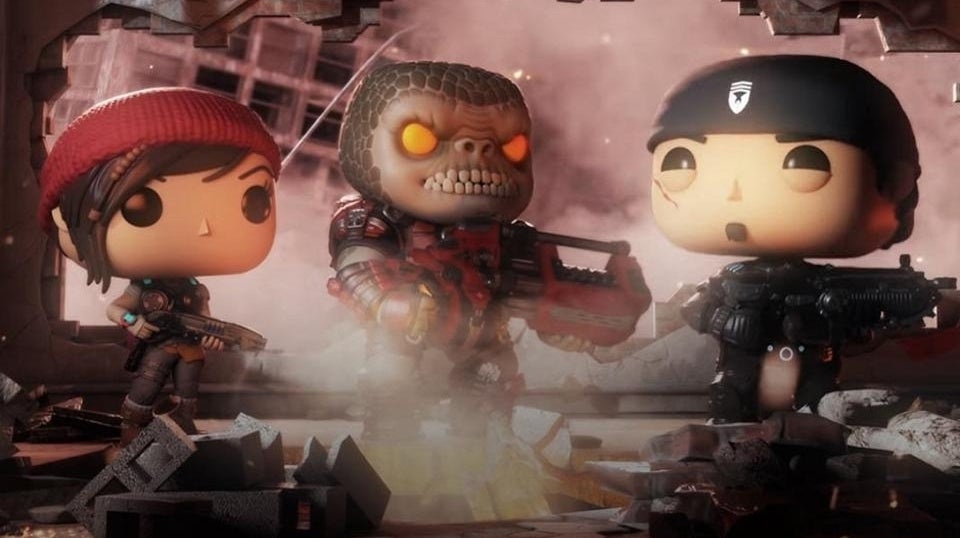 Gears Pop! closes down in April 2021, Microsoft has announced.
The mobile real-time strategy game, developed by Fall Guys maker Mediatonic, launched in August 2019 as a spin-off from the main Gears of War series. It's got Funko Pop!-stylised characters. Our Christian Donlan called Gears Pop! "Clash Royale with a bit of Stormbound chucked in".
Microsoft announced Gears Pop! at E3 2018 alongside Gears 5 and Gears Tactics as part of a significant push of the franchise into new genres. The Coalition's Gears 5 launched on PC and Xbox One in September 2019, and is set to enjoy a boost from its next-gen optimisation in November. Splash Damage's Gears Tactics came out April 2020 on PC, and launches on consoles alongside the Xbox Series X. Clearly, Gears Pop! hasn't taken off.
"There are a number of things that go into maintaining a game beyond keeping servers active," Microsoft said in a post on the Gears Pop! website. "Addressing issues, developing content, and providing support are critical in keeping a game running. Unfortunately, this is no longer feasible.
"Thank you for your understanding and support."
Effective immediately, in-app purchasing has been disabled. You can continue to play until the servers shut down on 26th April. Refunds will be issues for all purchases made within the last 90 days (effective 28th October 2020).