Minecraft: Xbox 360 Edition sales hit 12m
Candy Texture Pack announced.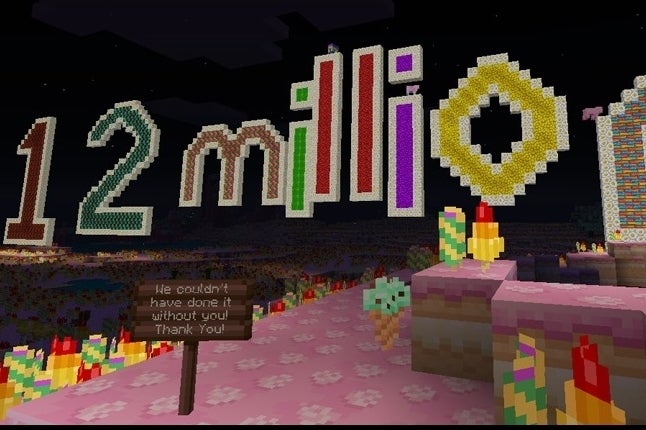 The Xbox 360 version of Minecraft has now sold an astonishing 12m copies.
Microsoft announced the new milestone today, along with word of another new mod pack for the game - the Candy Texture Pack, due to launch 18th April.
"I remember when we started talking about sales numbers that we would be super happy to sell 1m copies," Mojang's Daniel Kaplan said. "That would have put us on par with BF 1943 and Castle Crashers, which both are awesome games, so that was something to aim for.
"We never even dreamed of selling 12 million!"
Minecraft's total sales across all platforms are somewhere near 40m - (12m on Xbox 360, 14.7m on PC, more than 10m on mobile and at least 1m on PlayStation 3.
The Xbox 360 version is still being updated - Title Update 14 launched last week and added several new features, while Title Update 15 is already in certification to fix the bugs it created.
Xbox One and PlayStation 4 versions of the games are also in the works, and are due "eventually".