Minecraft to receive The Simpsons skins on Xbox
Available in late February for $2.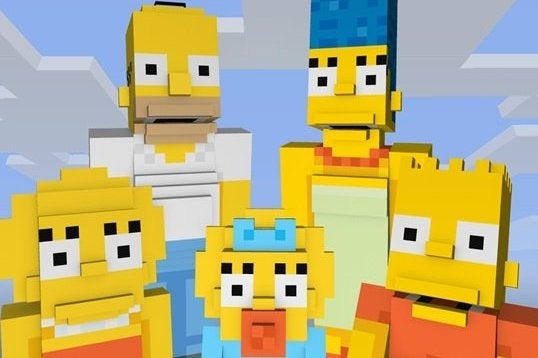 Minecraft's Xbox One and Xbox 360 editions will be getting The Simpsons-based skins in an all new pack coming in late February.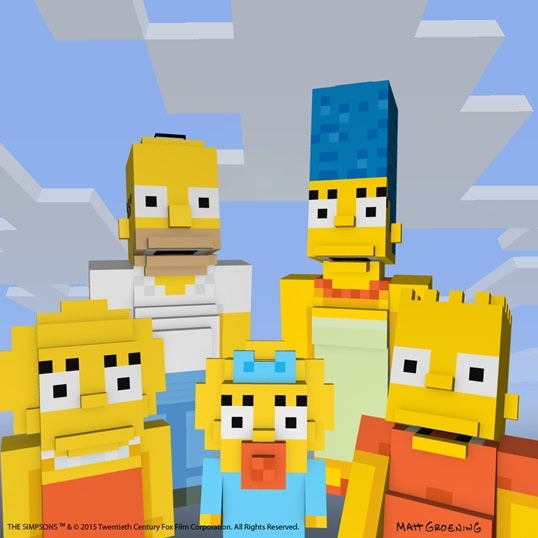 The add-on will cost $1.99 (so less than a couple quid), and will contain the immediate Simpsons family (Homer, Marge, Bart, Lisa and Maggie) along with 19 other Springfield inhabitants.
"We have an active community of more than 17 million die-hard Minecrafters on Xbox Live enjoying the wide range of downloadable content on Xbox, and they have been clamoring for us to bring Simpsons characters to the game," said head of Xbox Phil Spencer. "We are thrilled to partner with Twentieth Century Fox and Gracie Films to bring The Simpsons to life on Minecraft Xbox 360 and Xbox One editions. I can't wait to see what the community creates."
"Like The Simpsons, Minecraft is a true cultural phenomenon embraced by people of all ages, from every corner of the globe," added Roz Nowicki, executive vice president of global sales and retail for Twentieth Century Fox consumer products. "We know fans of the show will have a ton of fun bringing the colorful characters of Springfield into the intricate worlds they've been building in Minecraft."