Minecraft to receive HoloLens support
Oversee your world on your table.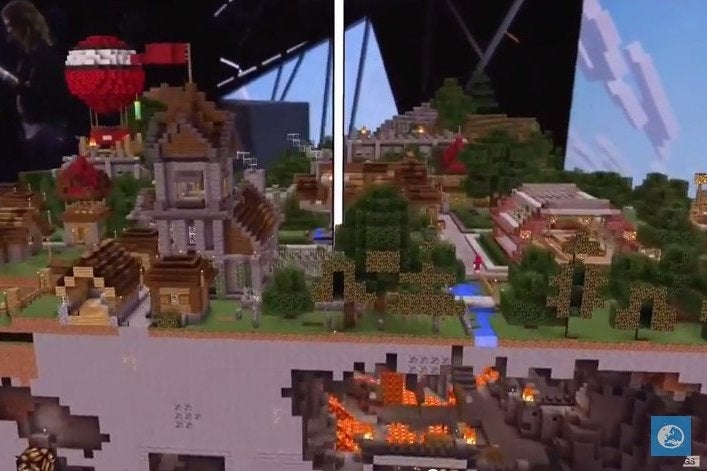 Minecraft is going to get a HoloLens edition.
How does this work, you ask? Microsoft debuted the following demo of it at its E3 press conference.
Basically, one person can look at their Minecraft world as a 3D hologram on a table, then scroll around, peer into buildings (by using their real head to clip through the virtual walls), or even elevate the landscape to peruse what lies beneath its surface.
Another player can join your adventure via the mobile version, so one player occupies an avatar while the other scouts the landscape. Here's how it will look in action: