Minecraft PS3 Edition will arrive before next-gen versions
And any further updates to Xbox 360 Edition.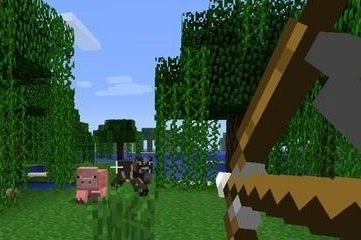 Minecraft console developer 4J Studios has said that it is prioritising work on the game's PlayStation 3 version before launching on any other platform.
The game's popular Xbox 360 Edition will also not see any further updates before the PS3 version launches.
"We're hard at work getting Minecraft: PS3 Edition ready for testing just now," the developer wrote today on its official Twitter account. "The other platforms and TU14 will be later."
Minecraft has also been announced for PlayStation 4, PS Vita and Xbox One, although no release dates for these platforms have been set.
The Xbox 360 Edition's 13th title update launched in October and comprised only bug-fixes. It's this version of the game that is expected to launch on other platforms.
The console version's 14th title update is expected to add another round of new features - possibly including the recent PC addition of horses.