Minecraft jungle biome, creatures coming soon
Cubivore.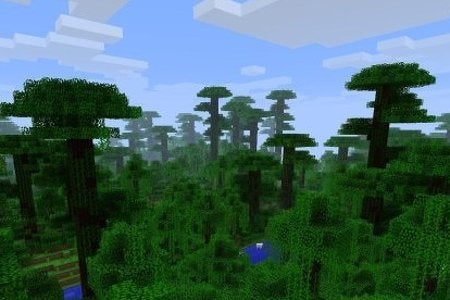 Minecraft developer Mojang is prepping its angular open world for the arrival of dense, misty jungles.
Lead developer Jens Bergensten tweeted a snapshot of the new environment last night.
Wild jungle animals are also on the way, Bergensten added.
According to the latest development snapshot, jungle biomes will require a new world to work in, so their leafy green code doesn't interfere with existing creations.
You'll also be able to climb vines.