Minecraft is getting cross-platform play
UPDATE: For every platform but PlayStation.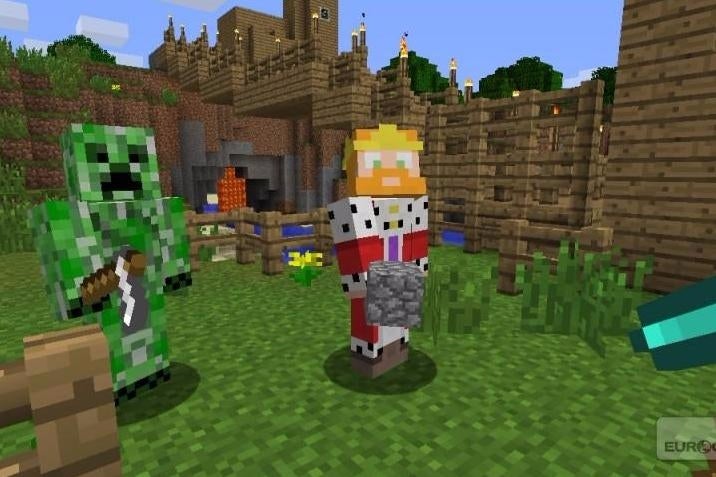 UPDATE: Minecraft's "Better Together" update will launch for Windows 10, iOS, Android, Xbox One, Nintendo Switch and VR devices - but not PlayStation.
Microsoft previously talked about the possibility of cross-network play, and said the ball was in Sony's court to allow it. And, certainly, going by this tweet from Minecraft spokesperson Aubrey Norris, the desire is there to get PlayStation on board:
A new blog post has also clarified how the various versions of Minecraft will work in the future:
Sounds good to us. Now, if only Sony would play ball...
ORIGINAL STORY: Minecraft will get cross-platform play this summer, connecting PC, mobile, VR and console versions of the game together.
Microsoft did not detail exactly which consoles will be included, but an on-screen trailer showed off a blocky Nintendo Switch build - suggesting Nintendo was signed up.
A greatly-improved graphical option will be available via the "Super Duper" graphical update this autumn, presumably timed around the launch of Xbox One X.
It adds in bloom lighting, more realistic textures, and what looked like a greater draw distance. Presumably it'll be coming to PC as well as the newly-titled Xbox One X too.