Minecon 2013 tickets go on sale tonight
Next batch on Friday, then the last batch Saturday.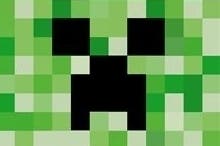 Tickets to Minecon 2013, this year's biggest gathering of Minecraft fans, will go on sale tonight, developer Mojang has announced.
Last year tickets sold out in two hours, so Mojang will release 2013's ticket allocation in three 2500-ticket batches.
The first lot will go on sale tonight at midnight UK time via the Minecon 2013 website.
Another batch will go live on Friday at 3pm UK time, followed by a final lot on Saturday at 8pm UK time.
Minecon 2013 is scheduled to take place on 2nd and 3rd November in Orlando, Florida. No, don't worry, it doesn't clash with the Eurogamer Expo.