Microsoft: Xbox 360 exclusives need "quality" not quantity
Bemoans Sony "selling old franchises with HD remakes".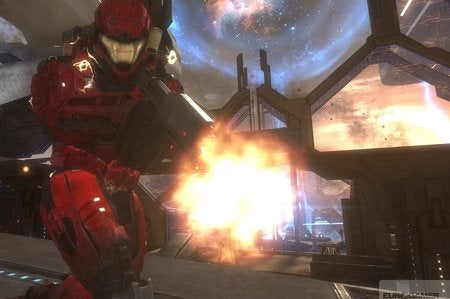 Xbox 360-exclusive games need to have "quality and impact", Microsoft Studios exec Phil Spencer has insisted.
Creating Xbox 360-only games and IP is about more than the "number of releases in a year", Spencer continued, explaining Microsoft's strategy on securing exclusives for the platform.
"Creating core IP, as many first-and third-parties have seen over the years, isn't an easy thing," Spencer told GameInformer (via GamesIndustry.biz). "I went through the process of creating Gears with Epic and I know the sweat, time, and effort that went into it."
Microsoft has unannounced partnerships with other developers, Spencer said.
"So it will continue to be something that we focus on with new partners like Crytek and new people that aren't announced yet. We do think that it's fundamental that core gamers look at 360 as the place they want to play games."
Crytek Kinect game Ryse is currently being developed exclusively for Xbox 360.
Unlike Sony, Microsoft focuses on new experiences for Xbox 360, rather than reviving old franchises through HD collections, Spencer said.
"They've done a great job at selling old franchises with HD remakes," Spencer sniped, mentioning that Microsoft does not want to sell gamers something they have completed already, despite the success of 343 Studio's revamped Halo: Anniversary last year.