Microsoft to show Obsidian's Grounded tonight via Inside Xbox livestream
Plus Sea of Thieves, Gears Tactics, more.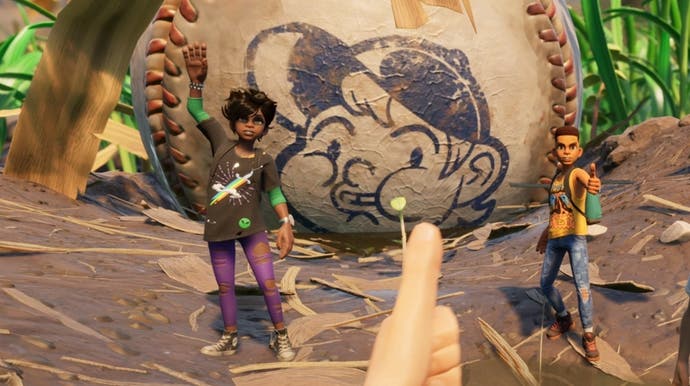 Grounded, The Outer Worlds developer Obsidian's take on Honey I Shrunk the Kids, will be showcased tonight in a new episode of Inside Xbox.
The livestream will be held at 10pm UK tonight, 7th April, and also offer new details on Gears Tactics, Sea of Thieves plus additional "surprises".
You'll also get a look in a few people's houses, since the whole thing is (of course) being done remotely. Stand by for a peek "directly from the homes of Obsidian's developers" as they take a Q&A on the game. (Hopefully this goes better than our morning meetings.)
You can watch via all the usual places - YouTube, Twitch, Mixer, etc. - or via the embed below.
Bertie got our first glimpse at Grounded earlier this year and, coming from hardcore RPG maker Obsidian, it was a bit a surprise. "But don't panic," Bertie wrote. "The most important thing to know is Grounded is not, by any means, Obsidian having a midlife crisis."