Microsoft reveals Xbox 360 dashboard update delay
UPDATE: New dash rolling out now.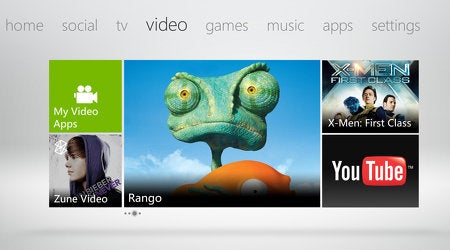 UPDATE: According to a Tweet from Microsoft's Major Nelson, "the first set of customers will be getting the Xbox Live update within the next few hours."
ORIGINAL STORY: Microsoft has revealed a last-minute delay for the autumn Xbox 360 dashboard update, which was scheduled to roll out at 3pm UK time today.
Xbox spokesman Major Nelson tweeted the news just 29 minutes before the Xbox 360 update was due.
"FYI: The timing for Xbox 360 dashboard update has been slightly delayed," he wrote. "I'll have a status update later today."
"Thanks again for your patience. I won't have additional details until later today. The moment I have new information, I'll share it w/ you," he added.
Microsoft's much-heralded dashboard update refreshes the console's operating system to the Windows 8/Phone 7 Metro interface.
It also marks the beginning of a large list of video apps that will be available on Xbox 360, including on-demand TV services such as 4OD and, in the new year, BBC.
Cloud storage for game saves and your Xbox Live profile, Bing search and a deeper integration of social features are also included.