BBC coming to Xbox 360 in 2012
Will be free for all Xbox Live members.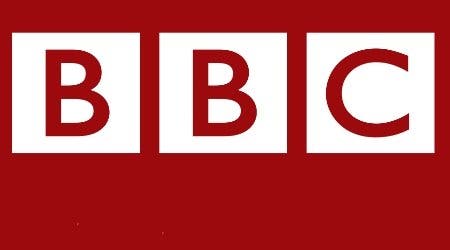 Update: The BBC has confirmed that it is the iPlayer heading to Xbox 360.
Original story: BBC content will launch on Xbox 360 in 2012, Microsoft has confirmed.
When it does, it will be free for all Xbox Live members in the UK, including Gold and Silver account holders.
In October Microsoft announced a raft of new apps to launch alongside the revamped Xbox 360 dashboard, which goes live tomorrow (Tuesday 6th December). BBC was part of the announcement - but it was unclear whether the offering would be the BBC iPlayer or something else.
"We're still working with the BBC to define exactly what we're going to be bringing, but it's going to be 2012," Pav Bhardwaj, Xbox Live Product Manager in the UK, told Eurogamer.
"We're working with them now to make sure it's a really compelling, strong application. They've got amazing content. Everybody loves the BBC. So we want to make sure what we deliver is really really good.
"In 2012 we'll be announcing more on what that application is and the details of it. But it will be free. As long as you're connected to the internet it will be free to every Xbox Live customer."
By the end of December Microsoft will have launched 40 applications worldwide. The UK gets 14 new apps before the end of the year, including updates to Sky Go, Zune and Last.fm, and brand new apps, including Lovefilm, Muzu, 4oD, Demand 5 and YouTube. All the announced applications sit behind Gold with the exception of BBC.
The dashboard refresh introduces the Metro user interface and Bing search functionality to the Xbox 360, as well as improved voice and gesture control via Kinect. The Metro UI is used for every app on Xbox 360, including YouTube and Lovefilm.
When you download the Lovefilm app for the first time you get 30 day free trial - available to any Xbox Live Gold customer. After this, you'll have to subscribe in the same way as you do with Sky Go.
On the game side of things, Microsoft has added Facebook functionality, Beacons, which let you to tell your friends you're interested in playing a game, and cloud storage, which allows you to take your avatar and profile from your console to another console.
Microsoft promised to continue to update the Xbox 360 after this Christmas update with more apps throughout next year.
"The strategy is not to do this great update with all the voice and the Bing functionality in December and then just walk away from it," Bhardwaj said.
"There is an ongoing strategy where we're going to be bringing more apps constantly to the Xbox Live platform throughout 2012 and onwards. It's an evolution of the TV in your living room and bringing something new to it on a constant basis."