Microsoft hikes price of Xbox One exclusives by £5
"Ultimately pricing and promotions will vary by region."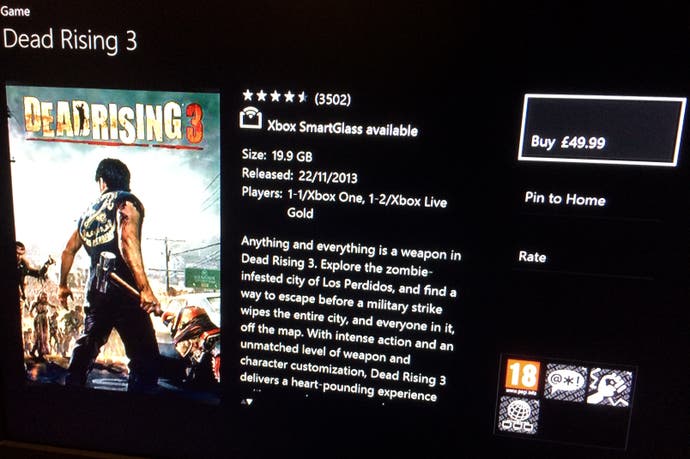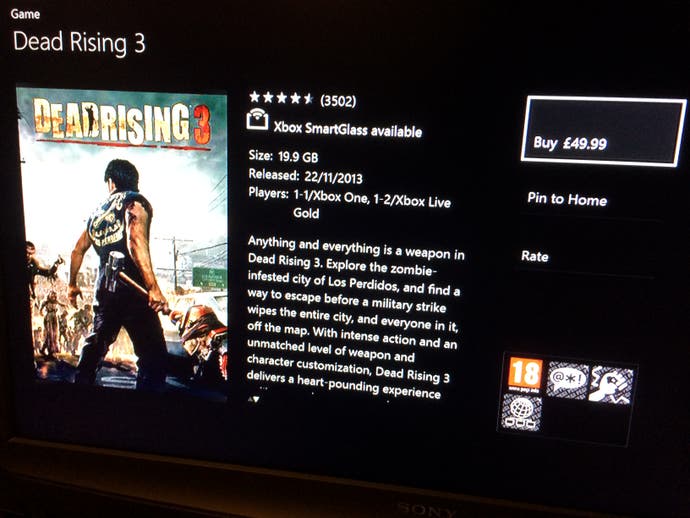 Microsoft has hiked the price of its Xbox One exclusive games by £5 on the Xbox Games Store.
When the Xbox One launched on 22nd November the digital versions of Dead Rising 3, Ryse: Son of Rome and Forza Motorsport 5 were available for £44.99. Now, they're £49.99.
Microsoft failed to explain the decision when contacted by Eurogamer, but did point to potential deals and promotions that may be announced in the future.
"Yes, pricing for select digital content in some markets has changed since launch," the spokesperson said.
"Digital content pricing is subject to change and we may occasionally offer various deals or promotions. Ultimately pricing and promotions will vary by region."
The Xbox One exclusive games are still cheaper than Sony's PlayStation 4-exclusive games on the PlayStation Store. Knack and Killzone: Shadow Fall are £52.99 each.
But now in both Microsoft and Sony's case the physical versions of their console exclusives are cheaper than the digital versions.
Last month PlayStation UK boss Fergal Gara told Eurogamer in an interview that the pricing of its digital games was affected by Sony's desire to keep shops on-side during the crucial console launch period, but that they would come down in time.