Maxis GDC announcement sparks SimCity talk
EA to livestream "Game Changers" event next month.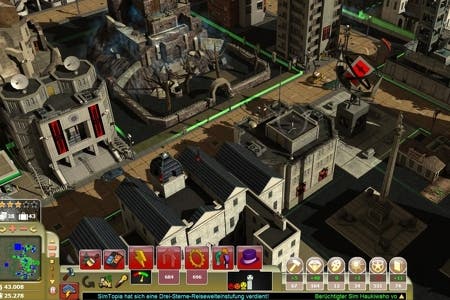 EA has promised an announcement from Maxis next month - and sparked speculation that a brand new SimCity game is in the works.
EA will livestream a Game Developers Conference event on 6th March, and promised an announcement from the developer behind Spore, The Sims and the SimCity series. The stream begins at 2am UK time on 6th March.
After EA set its Game Changers countdown website live, EA PR Erik Reynolds tweeted: "MORE INFO! EA Maxis GDC announcement, huge event w/ special guests."
Then, on the Game Changer Facebook page: "How can we change the world together? Find out when EA hosts the Game Changers event at GDC. What would you do if you had the power to change the world?"
The power to change the world? Hmm...
Maxis' last title was 2011 Spore spin-off Darkspore. Its last entry in the main SimCity series was SimCity 4, which launched nine years ago in 2003. Is it ready to take the lid off SimCity 5?
At the event EA is expected to reveal Danger Close Studios shooter Medal of Honor 2, a game the company first teased via a slip inside copies of Battlefield 3. Invitations to the GDC event featured a MOH image.