Mario Kart Tour update includes atrocious £39 pack that unlocks Diddy Kong
Bananas.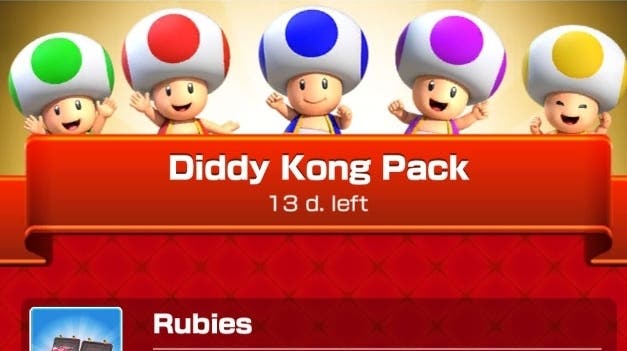 Nintendo's new Mario Kart Tour update, available now, has rotated in a fresh set of tracks, characters and kart parts to unlock via the smartphone game's gacha-style system.
You can also pay up a lot of money and buy several packs upfront, which include popular characters such as Rosalina and Diddy Kong.
The price of these packs is largely justified by the lumps of in-game currency they include. The characters bundled with them are just there to give the pack a family friendly face, and a character players will likely want.
The Rosalina Pack, for example, costs £19.99. It includes 45 Ruby gems, used for extra pulls on the game's gacha-style warp pipe. It also includes Rosalina and five Star Tickets.
The Diddy Kong Pack costs £38.99. It includes 90 gems, Diddy Kong himself, and a Quick Ticket. Or you can use that money to buy Mario Kart 8 Deluxe and then delete Tour off your phone.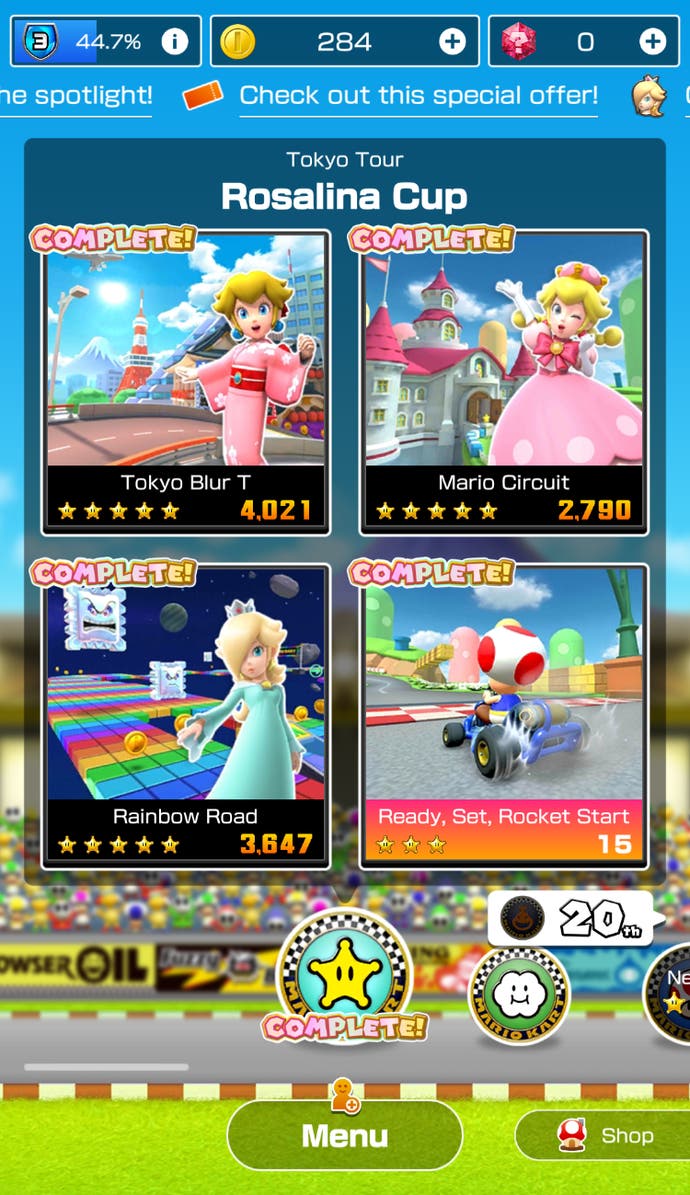 These packs have gone live as part of Mario Kart Tour's Tokyo update, which adds in a Tokyo map and a new costumed version of Princess Peach wearing a kimono. You'll need to grind out rubies and tug a lot on the game's gacha-style warp pipe for her.
Mario Kart Tour is a free-to-play download, though also has a bizarre optional £5 per month subscription option to gain another layer of cosmetic items.
It was also Nintendo's most-downloaded smartphone game at launch, although in-game spending was lower than other Nintendo-made smartphone games such as Super Mario Run and Fire Emblem Heroes.
Maybe all this money is being funnelled back in Mario Kart 8 Deluxe DLC. Or maybe Nintendo is simply making its mobile offering so unattractive people buy a Switch to play the console versions instead.