Mario Kart 8 announced for Wii U
But not due until spring 2014.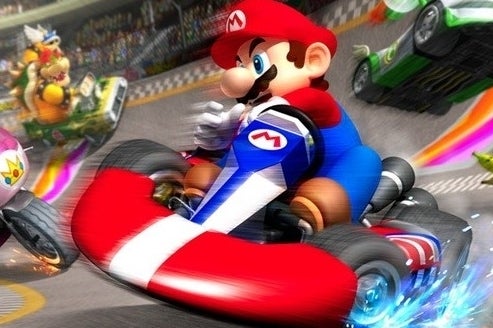 Nintendo has just announced the Wii U version of Mario Kart - it's called Mario Kart 8 and will launch in spring 2014.
The new edition's big feature is crazier tracks with sloped and vertical walls.
It's lucky, then, that your racing karts now come fitted with wheels which rotate around and stick to any surface.
Gameplay footage shown during Nintendo's E3 Direct broadcast included a remixed Luigi Circuit track and a level that visited Princess Peach's Castle.