Making of Pillars of Eternity documentary is well worth a watch
How Obsidian survived.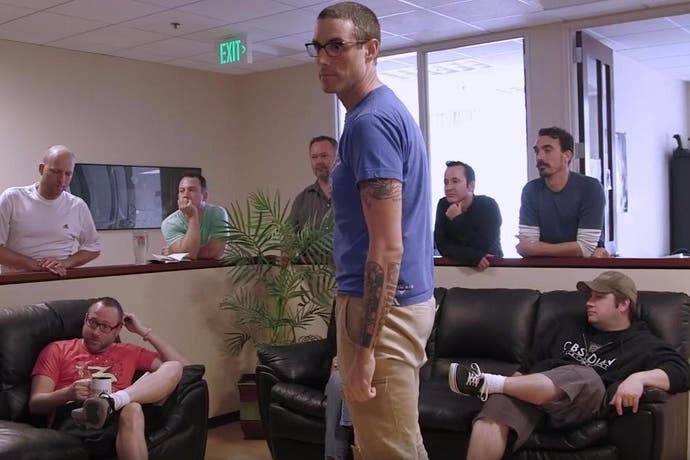 Obsidian has published a documentary on the making of Pillars of Eternity - and it's well worth a watch.
The video, below, discusses how the studio behind Fallout: New Vegas and the recently-released Tyranny almost closed down following the cancellation of a big-budget Xbox One exclusive launch game.
That Xbox One game was an RPG called Stormlands. When it was cancelled in 2012, Obsidian had to lay off 30 people. In the video, Obsidian's Josh Sawyer, Adam Brennecke and Feargus Urquhart talk candidly about the impact the layoffs had on the studio at the time.
With no project for staff to work on, Obsidian faced disaster. The studio tried to re-pitch a re-jigged version of Stormlands to publishers, but it was clear its heart wasn't in it, so badly burnt were staff from its cancellation.
That's where the idea for doing a Kickstarter - and Pillars of Eternity - came in. It was a move that paid off. On Kickstarter, just under 74,000 backers pledged just shy of $4m to the old-school RPG project. When the game came out in March 2015, it was a huge success. Obsidian was saved.
The video, which Obsidian had released to Kickstarter backers only but is now available to watch on YouTube for the first time, is particularly interesting for anyone interested in the reality of independent video game development. And its release is well-timed; it looks like the studio is teasing an announcement set for this week.
Pillars of Eternity 2, perhaps?