Looks like there will be a Portal level pack for Lego Dimensions
What the Chell?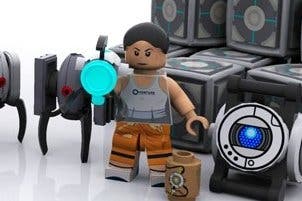 US retailer Walmart has listed a Portal-themed level pack for Lego Dimensions.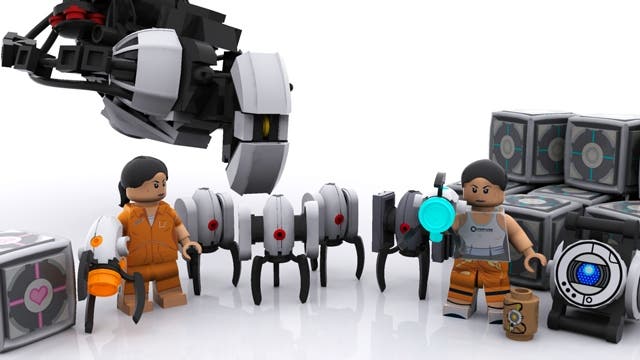 The product page, along with ones for other unannounced franchises such as The Simpsons, Jurassic World and Scooby Doo, appeared online over the weekend.
Walmart has now pulled the listings offline but they are still viewable via Google's cache (thanks, Brick Inquirer).
Valve's first-person puzzler would be a surprise choice for Lego to feature in its upcoming Skylanders-style toys to life game.
Unlike the other franchises listed above, Portal does not already have a physical Lego toy range.
But a Portal set was recently given extra time for consideration via the crowd-sourced Lego Ideas platform, suggesting the company is interested in the franchise.
It's not the first we've heard of the possibility of Portal appearing in the game, either. Last month, FamilyGamerTV analysed a blurry image of upcoming figures and spotted one that looked a lot like Portal protagonist Chell.
Lego Dimensions is due to launch on 29th September in the UK for PlayStation 3, PS4, Wii U, Xbox 360 and Xbox One. A starter pack - containing Gandalf, Batman and the Lego Movie's Wyldstyle - costs £99.99.
Around £250 of extra content has also been announced, including a Back to the Future level pack and more characters from The Lord of the Rings, DC Comics, The Lego Movie and The Wizard of Oz.
Lego Dimensions publisher Warner Bros. declined to comment when contacted by Eurogamer.