Looks like Netflix games may come to TV, with smartphone controllers
Cell-ular levels.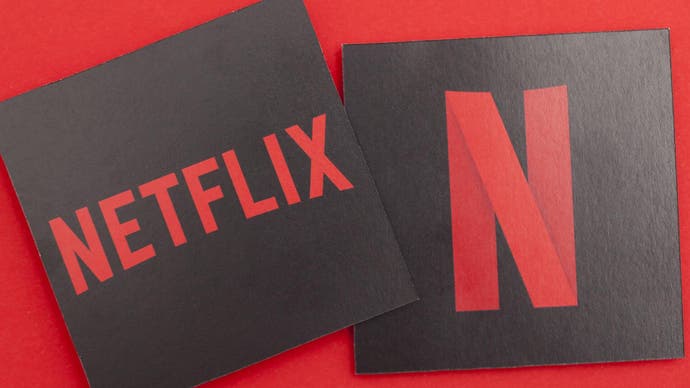 It looks like Netflix is working on a feature that will let you use your smartphone to control games on your television.
That's according to a report by Bloomberg (paywall), and as evidenced by code sourced by TheTapeDrive editor and iOS developer Steve Moser over on Twitter.
This code, which was found within the Netflix app, states: "A game on your TV needs a controller to play. Do you want to use this phone as a game controller?" This suggests the media company is at least experimenting with the use of smartphones as controllers for its games on TV, even if it has not made any public statements as yet.
Netflix will no doubt want to expand its gaming services and their accessibility. After all, it has had a tepid start since its debut in 2021, and currently the service's game library is only playable on mobile phones and tablets. So, perhaps this could be a way to do it.
Eurogamer reached out to Netflix for further details, however the company declined to comment.
Netflix wants to make games playable on every device by turning your iPhone into a controller for Netflix running on a TV. Code hidden in their iOS app: "A game on your TV needs a controller to play. Do you want to use this phone as a game controller?" $NFLX cloud gaming soon? https://t.co/ZPl5gyoKkQ pic.twitter.com/ilpSJjcxBG

— Steve Moser (@SteveMoser) March 30, 2023
Meanwhile, last year it was reported that less than one percent of Netflix subscribers actually played any of its games daily (figures from August 2022).
It has been busy snapping up a few game studios, however. Over the last year or so, Netflix has acquired Triple Town and Cozy Grove developer Spry Fox, The Walking Dead mobile developer Next Games and Oxenfree creator Night School Studio.
Additionally, in September of last year, it was reported that Netflix is forming its own in-house game studio, with the aim to create "world class" original games without ads or in-app purchases.
At least there are plenty of video game to TV adaptations to settle down with while we wait to see what Netflix does next with its gaming services.