Little Nightmares' final DLC story episode The Residence is out now
Sleep tight.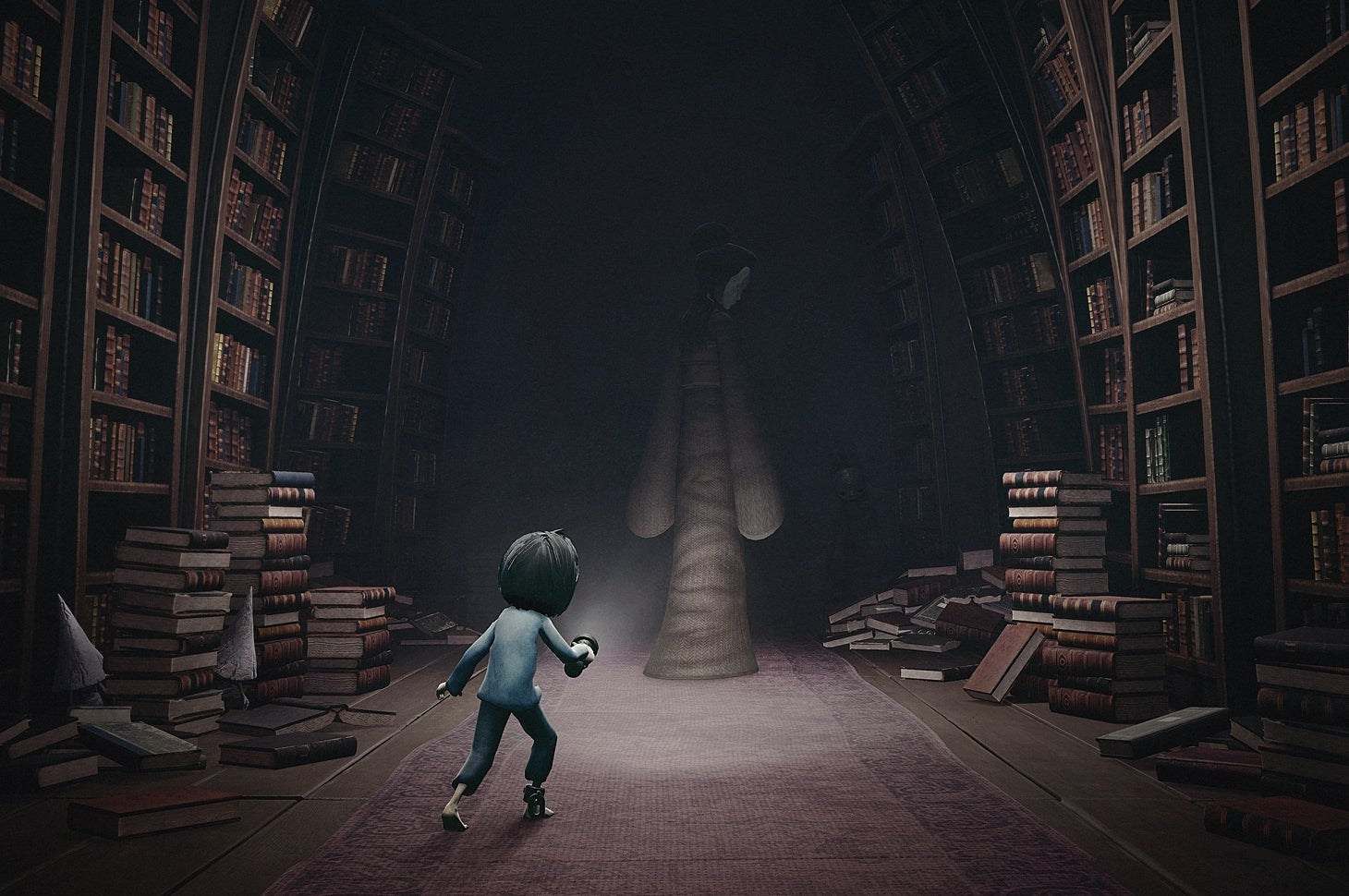 Tarsier Studio's darkly adorable Little Nightmares has just received its final piece of story DLC, known as The Residence.
The Residence marks the end to the adventures of flop-haired protagonist The Runaway Kid, whose journey began in Little Nightmares' original DLC episode, The Depths. The Runaway Kid's grim tale continued through the bowels of the horrifying ocean-bound vessel The Maw in The Hideaway, and concludes with a visit to the home of The Lady - who you might remember from Little Nightmares' main story.
"Armed only with his flashlight", says publisher Bandai Namco, "The Kid will have to repel the nightmarish illusions and dodge the traps set in the twisted library. As he goes to meet his fate, The Kid will shed light on the darkest secrets of The Maw..."
The Residence is available now on Xbox One, PlayStation 4, and PC, and should cost around £3 for the single episode, depending on your platform of choice. Alternatively, it's available alongside the earlier two DLC story episodes as part of the Little Nightmares Secrets of The Maw Expansion Pass, which costs £7.99.
However, PS4 owners might like to know that both the main game and expansion pass are currently around half price on the PlayStation Store, and will set you back £7.99 and £3.99 respectively. There's also a Complete Edition discounted to £11.99. And if you're a fan of the macabre, Little Nightmares is well worth investigating.