Konami dishes out Silent Hill release dates
Downpour, HD Collection, Book of Memories.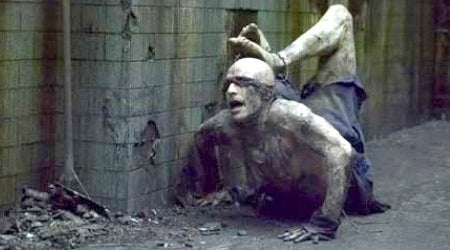 Konami US has announced release dates for three upcoming Silent Hill games.
The Silent Hill HD Collection on PlayStation 3 and Xbox 360 (bundles remastered Silent Hill 2 and Silent Hill 3) will be released on 24th January 2012.
PlayStation Vita game Silent Hill: Book of Memories will be released in February.
And Silent Hill: Downpour, a brand new game for PS3 and 360, will be released in March.
Konami UK PR told Eurogamer this afternoon that "we'll be confirming European release dates soon".
Amid the US announcement was a little more information about Vita game Silent Hill: Book of Memories. This will have a new story based around a strange book, which contains the main character's entire life story and memories. And you soon discover that by altering what's written you can alter the past.
Book of Memories will also, for the first time in Silent Hill history, have multiplayer. A co-op mode was mentioned.
Eurogamer wrote a Silent Hill Downpour preview in the summer, and called it "a game that's being put together with a real feel for authentic scares".