Kojima promises "authentic stealth Metal Gear Solid" sequel is coming
"I want you to patiently wait."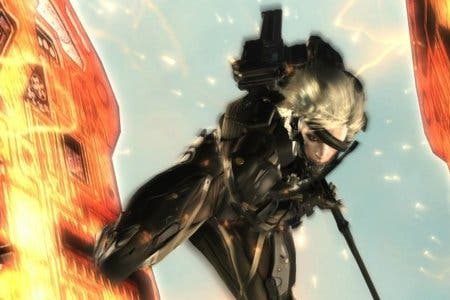 Hideo Kojima has reassured fans that a stealth-based Metal Gear Solid sequel will one day release.
His comments came after the reveal of the rebooted Metal Gear Rising: Revengeance, now developed by Bayonetta studio Platinum - not Kojima Productions - and reimagined with a heavy action gameplay focus.
Some fans have expressed concern that Rising is not a true Metal Gear Solid game - indeed Kojima himself yesterday agreed over Twitter, saying it is not part of the MGS series. Now he has gone one step further, promising fans the Metal Gear Solid game they crave will be made.
"Had same kind of questions @today's conf," he Tweeted. "Our ex-Rising also were aiming at feel good action w/ protagonist, Raiden as a spin-off, not MGS & such concept was shared w/ new Rising by P*.
"For those of you desire for authentic stealth MGS, I want you to patiently wait for the sequel coming in future."
Is Kojima talking about Metal Gear Solid 5?
Last month Kojima admitted he'll probably have to make Metal Gear Solid 5 eventually. But it sounds like a long way off - Kojima told Official PlayStation Magazine he has no idea what it'll be.
"I think we'll probably have to make it [a sequel to MGS4] at some point, but what that will be, we have no idea," was his exact quote.
Metal Gear Solid 4: Guns of the Patriots launched as a PlayStation 3 exclusive in June 2008. Fans have speculated on the inevitable follow-up ever since.
Kojima is currently working on Project Ogre, his mystery new game.