Bayonetta developer Platinum making Metal Gear: Rising
Now called Metal Gear Rising: Revengeance.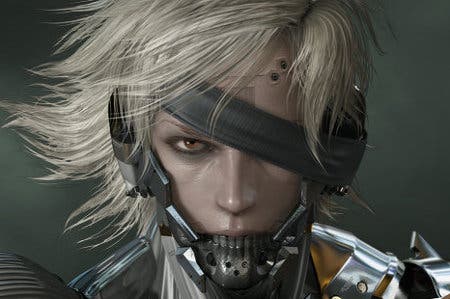 Bayonetta developer Platinum Games has taken over development of Metal Gear Rising.
A new gameplay trailer, which leaked onto the internet hours before the Spike Video Game Awards, shows a very different Metal Gear game.
Metal Gear Rising is now Metal Gear Rising: Revengeance - a subtitle combination of revenge and vengeance.
"Return of the Ripper" is one tagline seen in the trailer. "Revenge is Rising" is another.
The gameplay is over-the-top action focused, with cutting spliced with dynamic cut scenes. Cyborg ninja Raiden is seen cutting cyborgs into small pieces and battling huge robots.
Rising is produced by Kojima Productions, the Konami-owned developer helmed by Metal Gear creator Hideo Kojima. It is developed by Platinum Games, as was rumoured earlier this year.
Kojima will reveal more information at the VGAs, due to start at 1am Sunday morning UK time.