Kingdom Come: Deliverance alpha begins 22nd October
No combat, no horsey trotting, but it's a start.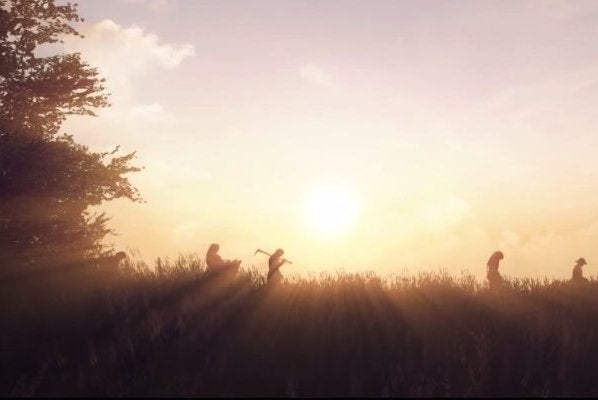 UPDATE 7/10: There's a new video!
ORIGINAL STORY 6/10: A playable alpha for realistic medieval game Kingdom Come: Deliverance starts 22nd October, developer Warhorse has announced.
It won't contain any combat or horse riding, but there will be a village with several mini-quests to explore, as well as several NPCs to observe as they go about their daily routines.
This is very much about testing if the game works on people's computers - putting a tiny chunk of the game out and building it out from there.
The plan is to slowly add new features at the pace of something new every couple of months, Warhorse boss Daniel Vavra said in a video.
If you're a backer of the game - which has now raised more than $2m in crowd-funding, thanks to ongoing donations on the Warhorse website - and at an appropriate level, you'll emailed and asked if you want to join in.
The game-build will be distributed via Steam. Incidentally, if you backed the game wanting it for PS4 or Xbox One, you can still get that if you join the alpha on PC.
Watch the below video to the end to see as pleasant a countryside scene as you'll see all morning - somewhere I'd very much like to be holidaying right now!