John Romero's free, unofficial fifth Doom episode Sigil is finally here
Adds 18 single-player and multiplayer levels.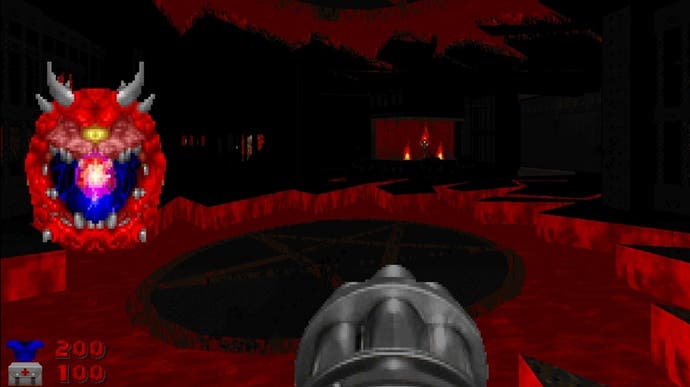 Sigil, legendary designer John Romero's "unofficial spiritual successor to The Ultimate Doom's fourth episode", has, after a few minor setbacks, finally been released into the world.
Romero initially unveiled Sigil last December, to mark Doom's 25th anniversary, promising a completely free episode with nine single-player and nine death match levels. It was originally expected to launch in February, but a few "snags" with Limited Run Games' fancy, retro-themed physical release forced a delay, given that Romero was keen to ensure paying customers got to play Sigil at the same time as everyone else.
With those issues now sorted, Sigil can be downloaded for free on Romero's website (and there's a version with a soundtrack by Buckethead for £6.66/$6.66 USD). However, do note that Sigil is being distributed as a megawad - the same special asset-bundling file format used by Doom back in 1993 - meaning that players will require the original game to play it.
Luckily, those without a copy can grab Ultimate Doom pretty cheaply on PC digital storefronts. It's currently £3.99 on Steam and the Humble Store, and £4.79 on GOG.