Jelly Deals: Get 10% off Destiny 2 PC pre-orders for one day only
Using a well-titled voucher at GamesPlanet.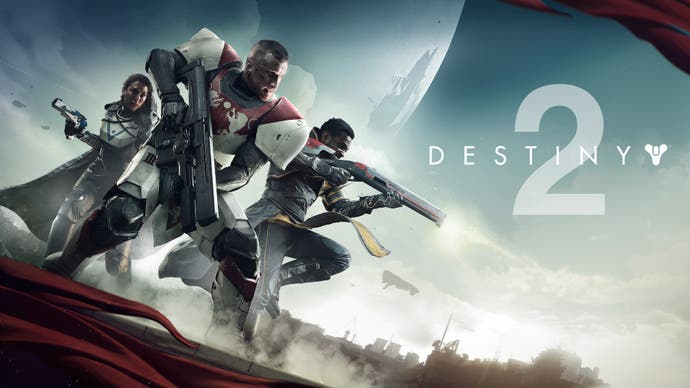 A note from the editor: Jelly Deals is a deals site launched by our parent company, Gamer Network, with a mission to find the best bargains out there. Look out for the Jelly Deals roundup of reduced-price games and kit every Saturday on Eurogamer.
---
If you're a PC user that has been eyeing up Destiny 2's release later this year, this might be worth checking out. The folks at GamesPlanet have sent over an exclusive time-limited voucher code that can be used to get 10 per cent off PC pre-orders of the game's standard or Digital Deluxe editions. The code will work from 12 pm (BST) and run up until 11:59 am (BST) tomorrow, Saturday 19th August.
This means, if you've been looking to get a pre-order down, you can use the code EUROGAMER at checkout and get an order of the standard edition of the game for £40.49 or the Digital Deluxe for £71.99 for that limited time. You'll also get access to the game's beta, which begins on 28th August, via a separate key that will be emailed to you after purchase.
For those wondering, yes, GamesPlanet is an officially licensed Battle.net distributor, but since the site is exclusively selling keys for the Europe region.. Sadly, you won't be able to activate the game outside of the UK and Europe. After activation, however, you are free to play any where in the world, and on any server region of your choice.
To pick up a preorder, head to either of these links. Don't forget to use the code EUROGAMER for that 10 per cent off.
If you feel like reading a lovely story about our own Tom Philips' journey to visit the original game's Lighthouse before it disappears forever, you can do just that right over here. I promise, it's a worthy read.
Alternatively, if video is more your speed, the video team have got you covered with 7 things you missed in the Destiny 2 beta (the console one, that is).
Destiny 2's release is set for September 6th on consoles, while the PC version is lagging behind a little, set for release on October 24th.