Jagex suspends sci-fi Stellar Dawn MMO
Browser bout that.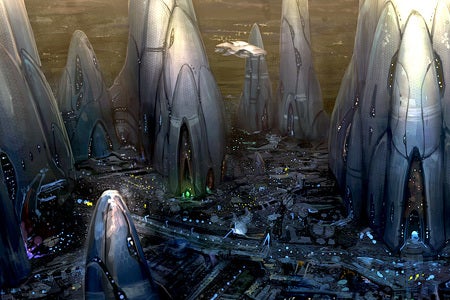 Wealthy UK developer Jagex has suspended development of Stellar Dawn, the ambitious sci-fi MMO that was to follow RuneScape.
The studio wants to streamline its focus on the Transformers MMO and RuneScape instead.
"This year is set to be our biggest year to date and it's vital that we ensure that we're in the best possible position to deliver on our ambitious plans," Jagex CEO Mark Gerhard told Develop.
"Jagex has always been committed to developing the highest quality games and services. This is not a decision we have taken lightly; the Stellar Dawn team has achieved a great deal developing the game and should rightly be proud of their achievements so far."
"Having paused all Stellar Dawn development, we have been able to reallocate all but 12 members of the team to our other development studios.
"It is very sad to lose any members of the team. We will naturally continue to support and help them during this difficult time and wish them every success in the future. The remaining team members have now all moved into their new roles."
A similar update was posted on the Stellar Dawn forum.
Stellar Dawn was born out of scrapped Jagex project MechScape. The decision to scrap MechScape because it didn't meet high standards cost Jagex "tens of millions of pounds", Gerhard revealed at the time.
Will it be reinvented again?