Itagaki: Tecmo tricked me into releasing unfinished Dead or Alive 2
Insists Michael Bay and Aerosmith saved his life.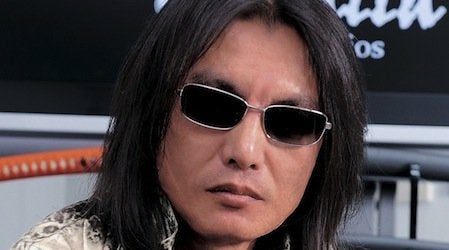 Tecmo tricked former Team Ninja boss Tomonobu Itagaki into releasing an unfinished version of PlayStation 2 brawler Dead or Alive 2, so claims the eccentric developer.
Speaking at the DICE summit in Las Vegas earlier today, as reported by Wired, Itagaki revealed that his team was only give two and a half months to port the fighter onto the PlayStation 2 in order to make the console's launch.
"All of the staff, led by me, fought for a victory with all their energy," siad Itagaki. "But unfortunately, the result wasn't what we expected."
He went on to claim that, around deadline, the company's sales general manager came over to his desk and asked if he could borrow the still-unfinished game so he could have a go. However, apparently the exec instead took the disc straight to the factory floor and put it into production without his knowledge.
The game did very well for Tecmo but Itagaki insisted that its release sent him into a spiraling depression which nearly made him quit the games industry altogether.
He told the audience that he started drinking all day, watching Michael Bay disaster movie Armageddon on repeat with his three-year-old daughter, and listening to Aerosmith's theme tune I Don't Want to Miss a Thing in floods of tears.
However, he eventually pulled himself together and got back to work on Dead or Alive 2: Hardcore.
"No matter what anyone says, Aerosmith and Armageddon were the ones who saved my life, my company, my friends and my family," he concluded.
Itagaki left Tecmo back in 2008 following a dispute over unpaid bonuses. He set up his own outfit, Valhalle Game Studios, and is currently working on action title Devil's Third for THQ.