Island life sim My Time at Portia leaves Steam Early Access next week
Due on PS4, Xbox One, and Switch this "spring".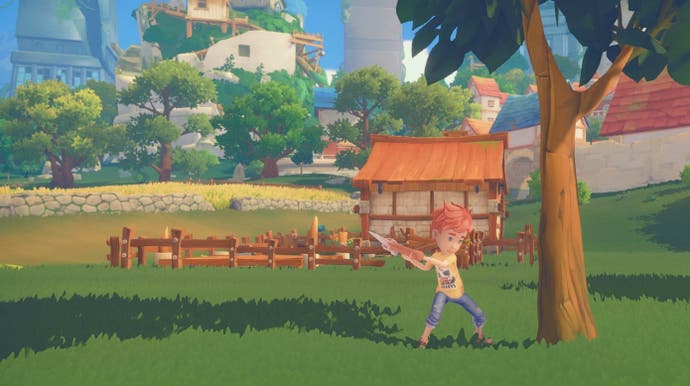 Publisher Team17 has announced that village life sim My Time at Portia, developed by Pathea Games, will be leaving Steam Early Access and launching in its Version 1.0 guise next week, on January 15th.
My Time at Portia entered Steam Early Access just shy of 12 months ago, in January last year, and its charmingly idyllic island life adventuring, which blends elements of Animal Crossing and Harvest Moon, has been generally well-received.
It opens with your arrival on the island of Portia, where, after a few formalities with the local Commerce Guild, you're encouraged to set about restoring your father's dilapidated workshop out in the fields. That's just one goal to work toward though and, since it entered Early Access, My Time at Portia has steadily expanded with all sorts of new events and activities.
You can meet and woo the locals, go scavenging around the island for resources needed to craft new tools and expand your homestead, you can shop, explore ruins, embark on a spot of light adventuring, grow crops, raise animals, and just generally live the genteel life.
My Time at Portia will cost £24.99 when it leaves Steam Early Access on January 15th, but you can pick it up at its lower Early Access price of £15.99 until then. According to Team17, the game will launch on Xbox One, PS4, and Switch some time this "spring".